Ryzen 5 3600 RTX 3070 Mini-ITX
So after getting my new ultrawide, I need to free up some space on my desk and I have decided to move back to a mini-ITX system. I also wanted a nice and quiet system which unfortunately my matx tower casing with AIO cooler can't provide.
With the release of the new Ryzen 5000 series cpu's I have also decided to upgrade my motherboard from a A320 chipset to B450 (since I will be buying a new one as well for an ITX build). Reason why I went with a B450 and not a B550/X570 motherboard is because I am trying to keep the cost down. B550/X570 motherboards are still expensive and with the release of the new Ryzen CPU's prices just went up a bit. I don't really need PCI-E Gen4 and I have no need for 2xM.2 slots. Yeah I might be limited to ram speed when I do upgrade to a Ryzen 5000 series cpu in the future but I will make another post on that later.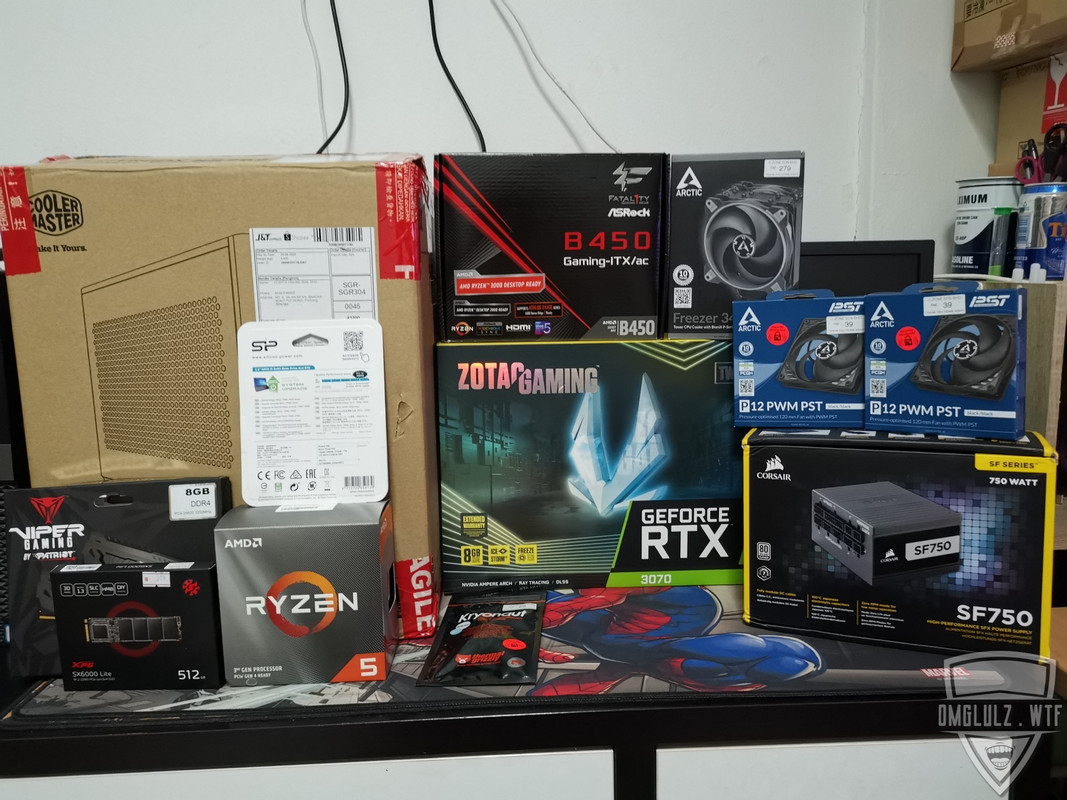 Specs for the new build/old build below. I've marked parts from the old rig
Ryzen 5 3600 (from old rig)
Arctic Freezer 34 Esports Duo
Asrock B450 Gaming ITX/AC
Patriot Viper Steel 16GB Kit 3200Mhz (from old rig)
Corsair SF750 Platinum
Zotac Twin Edge RTX 3070 (from old rig)
XPG SX6000 Lite 512GB Nvme
1TB Silicon Power 2.5" SSD
1TB Western Digial Blue 2.5" HDD
Cooler Master NR200 (bought used)
2xArctic P12 PWM PST Fan
Decided not to use the free Arctic MX-4 thermal paste that came with the cooler and got myself a Kryonaut Thermal Grizzly.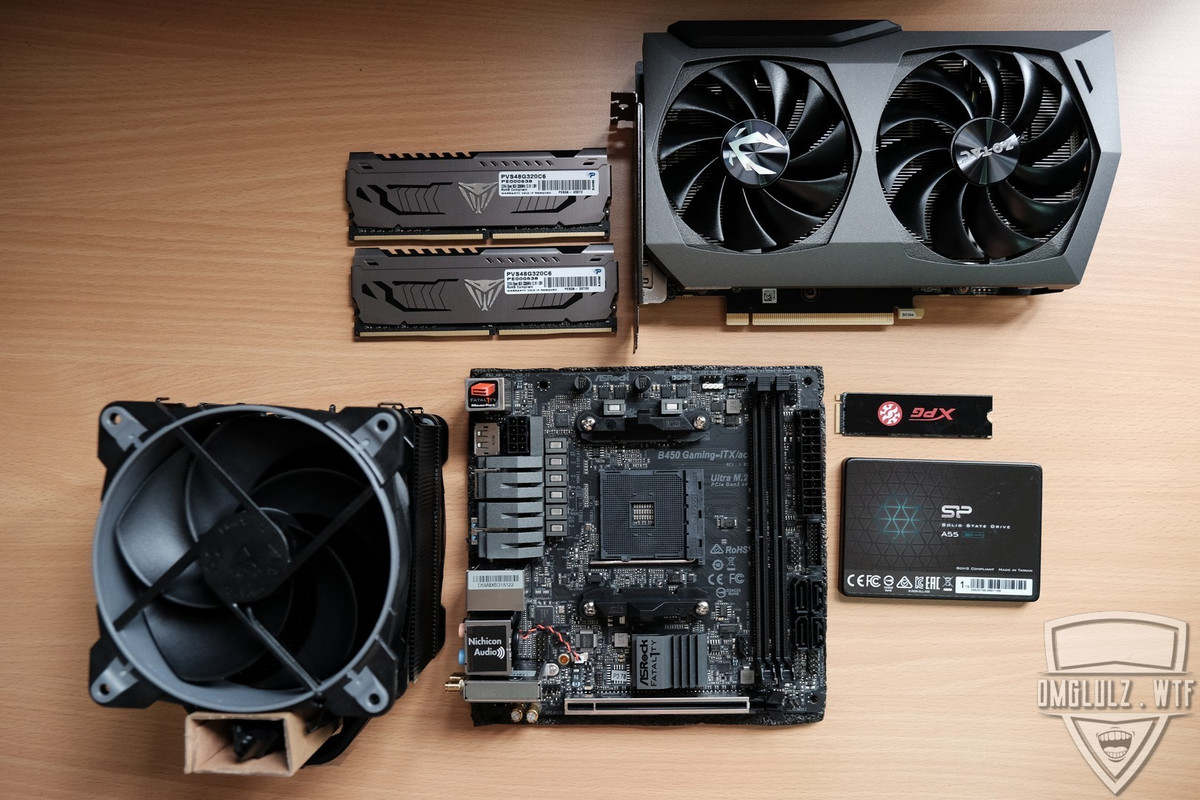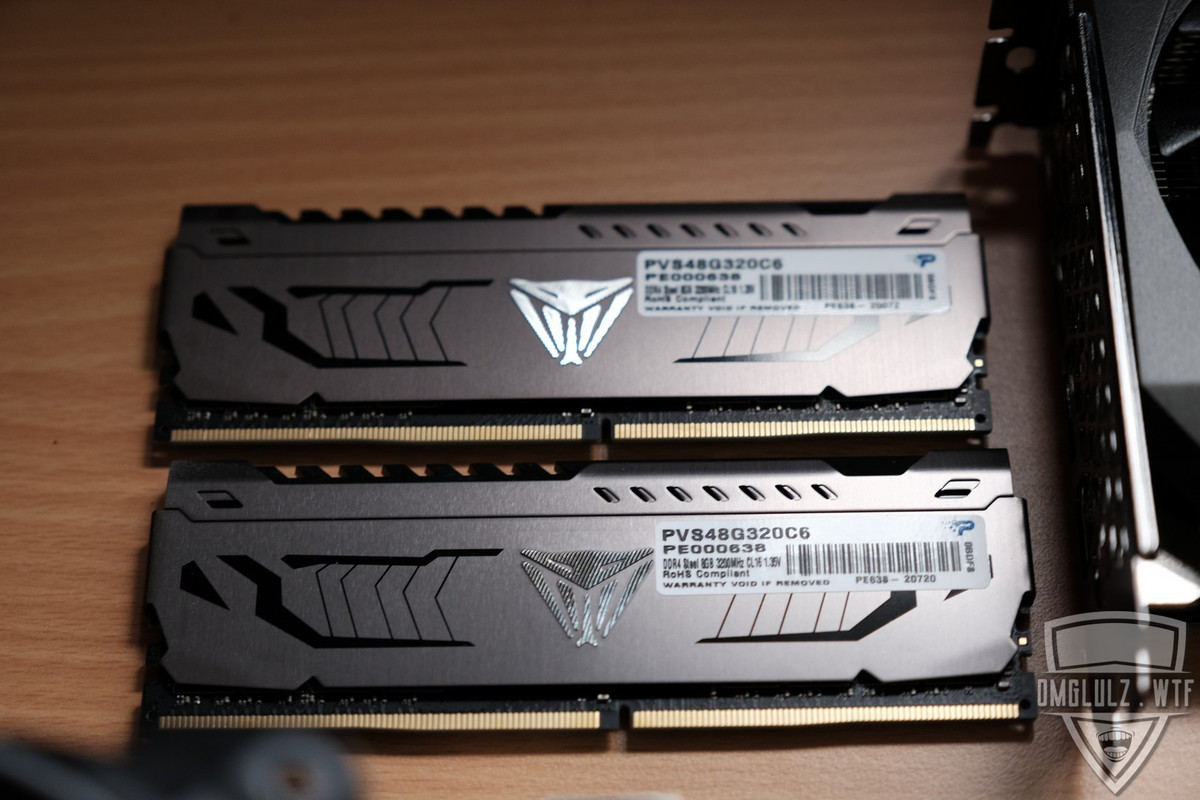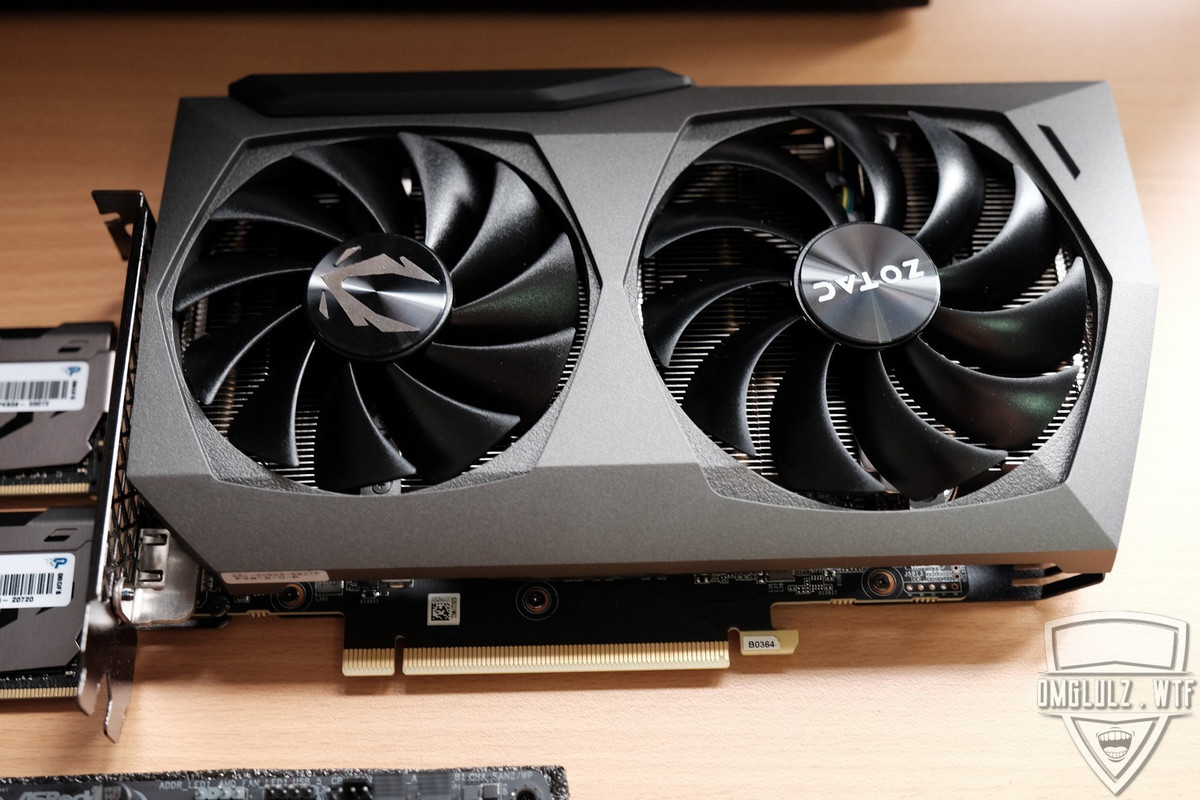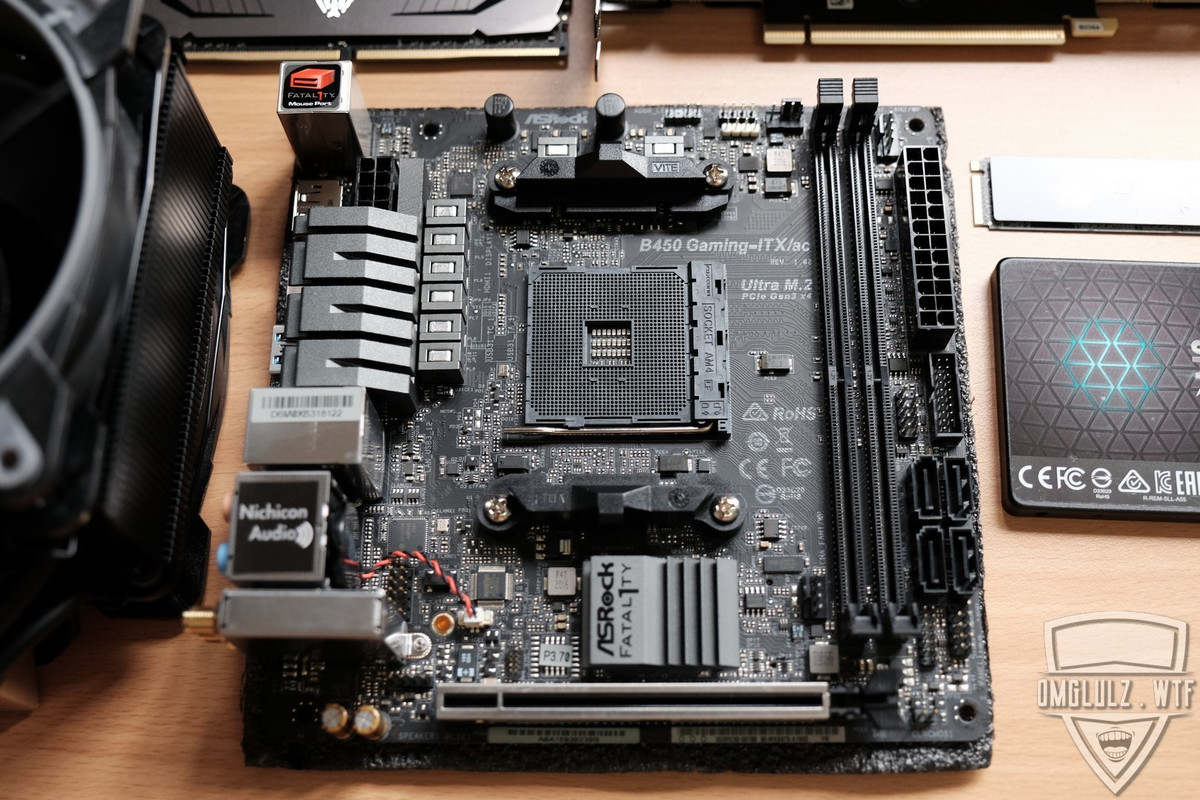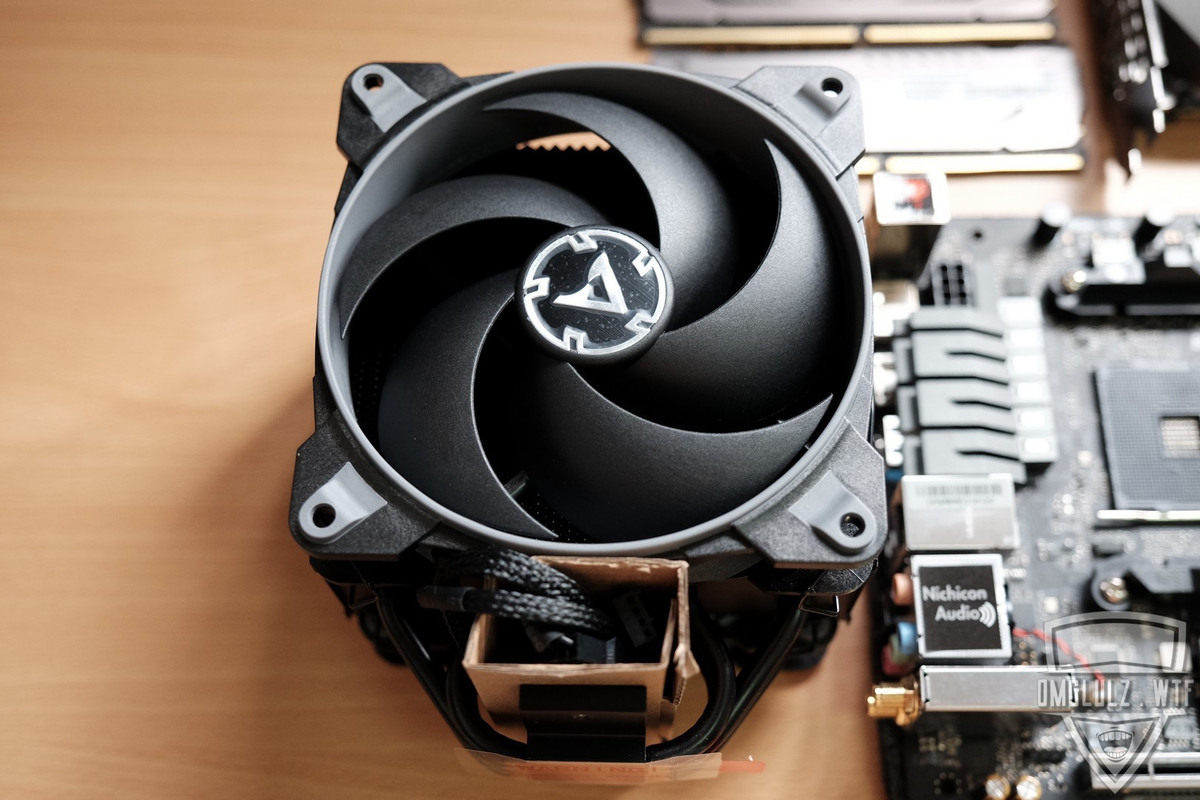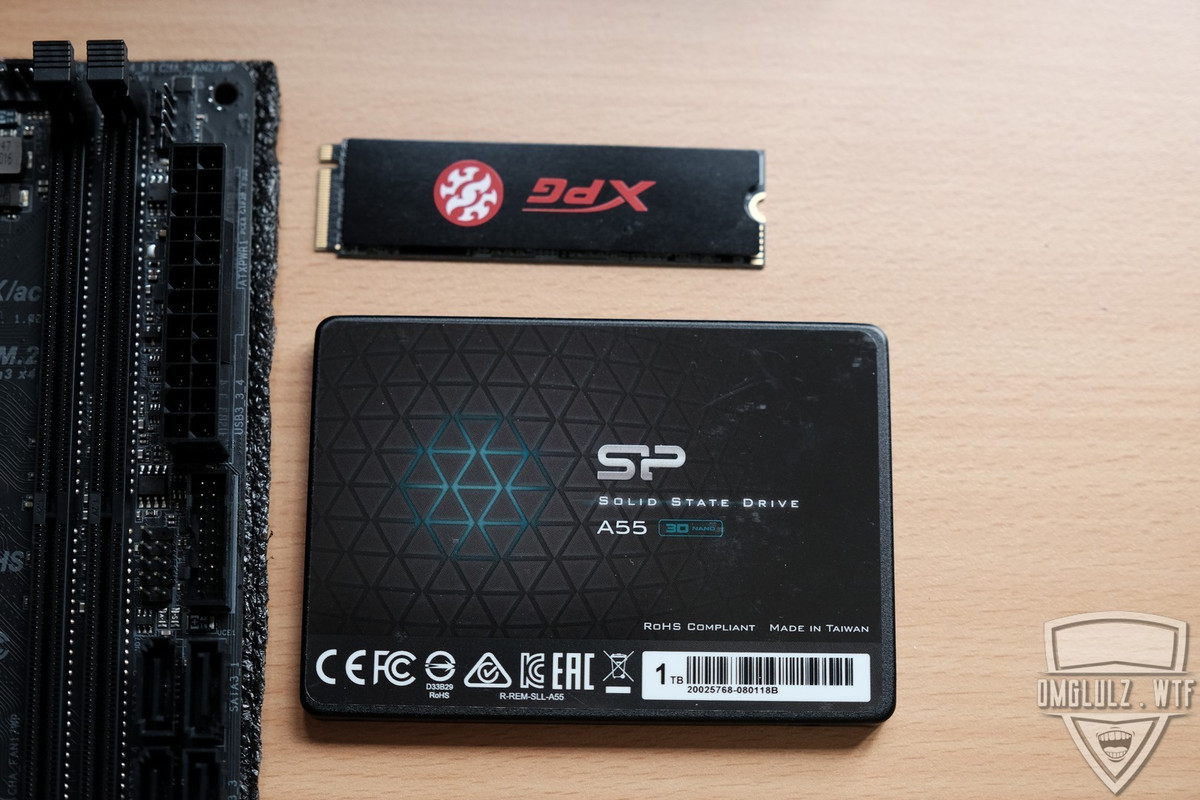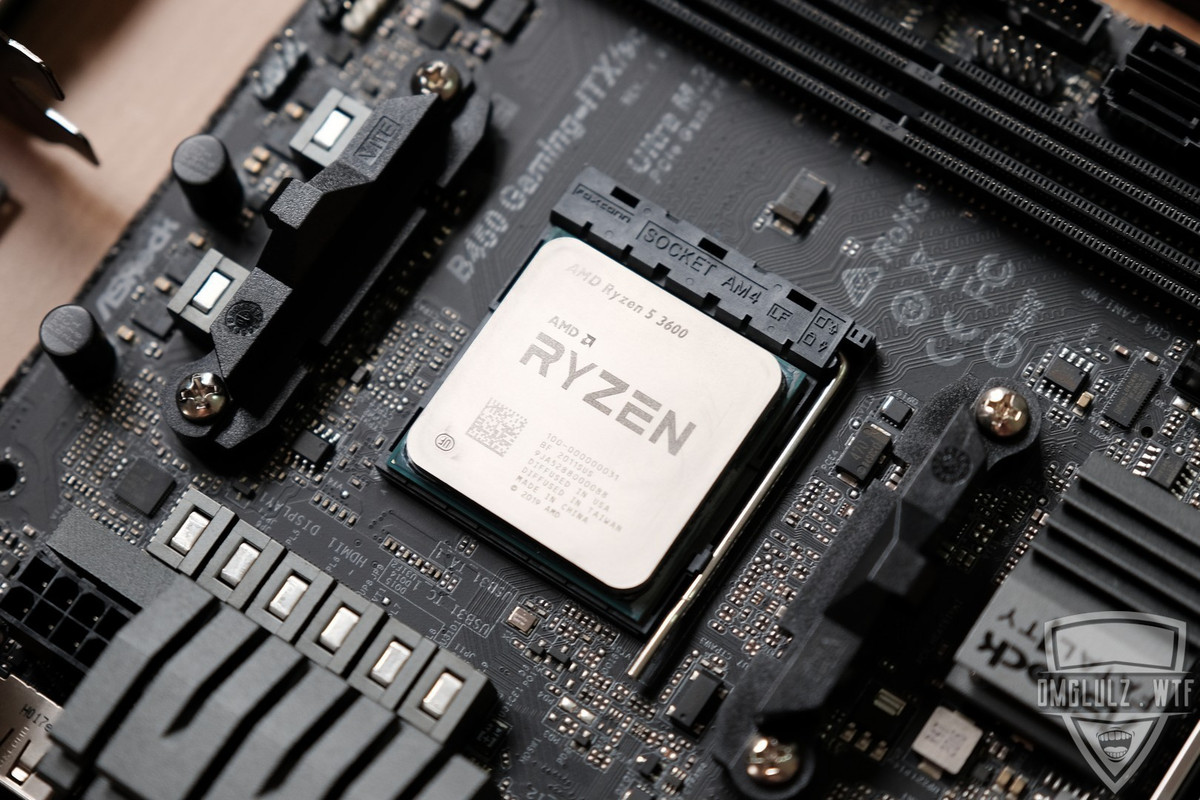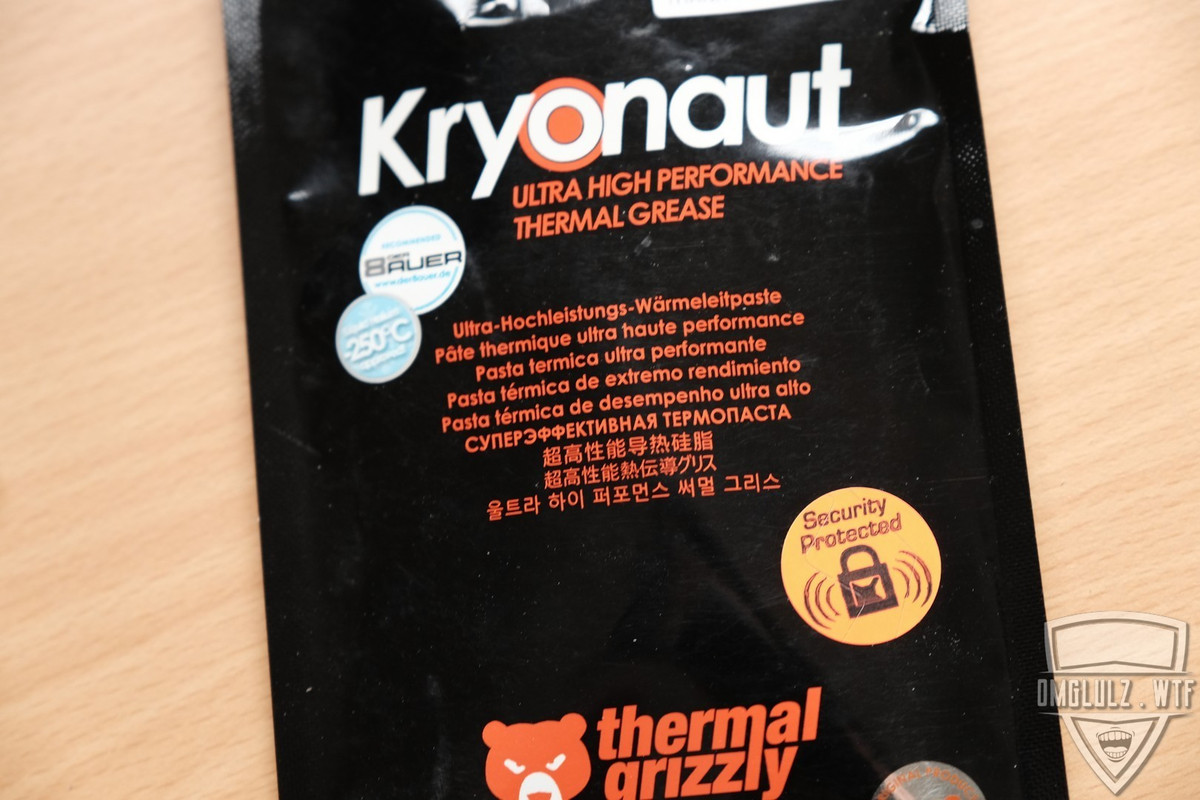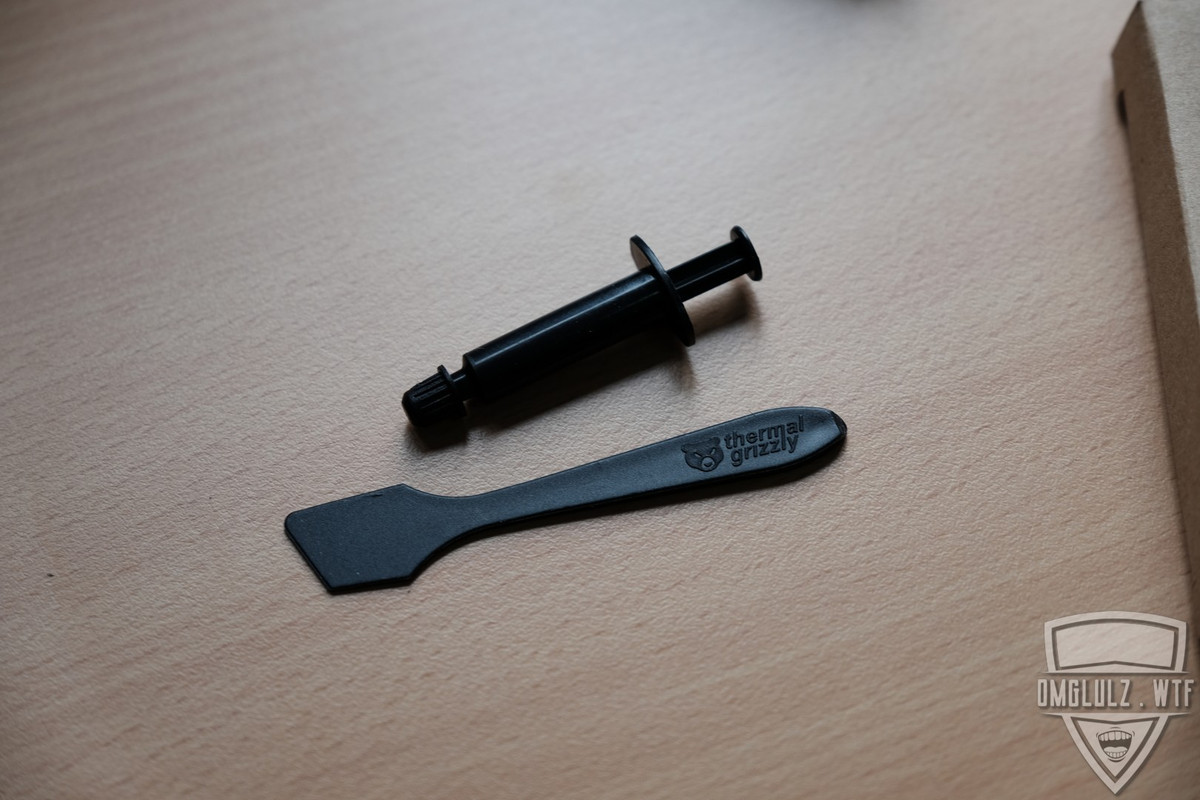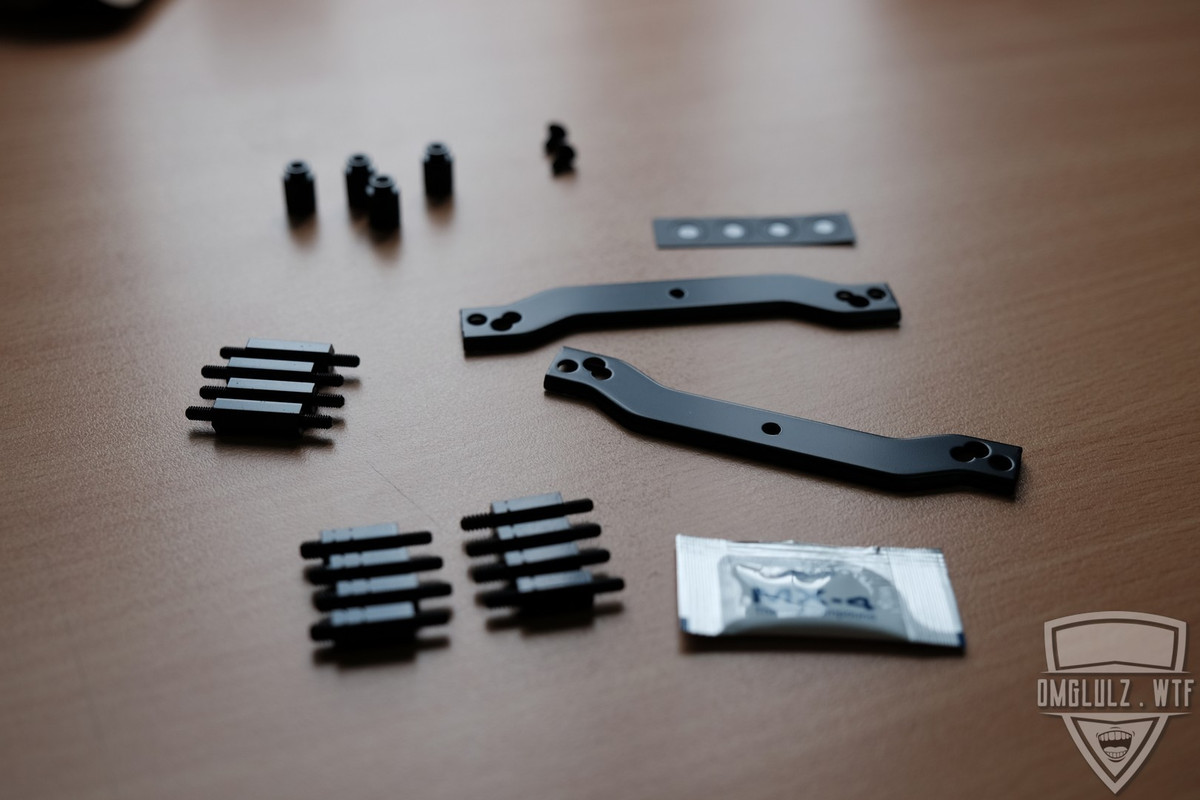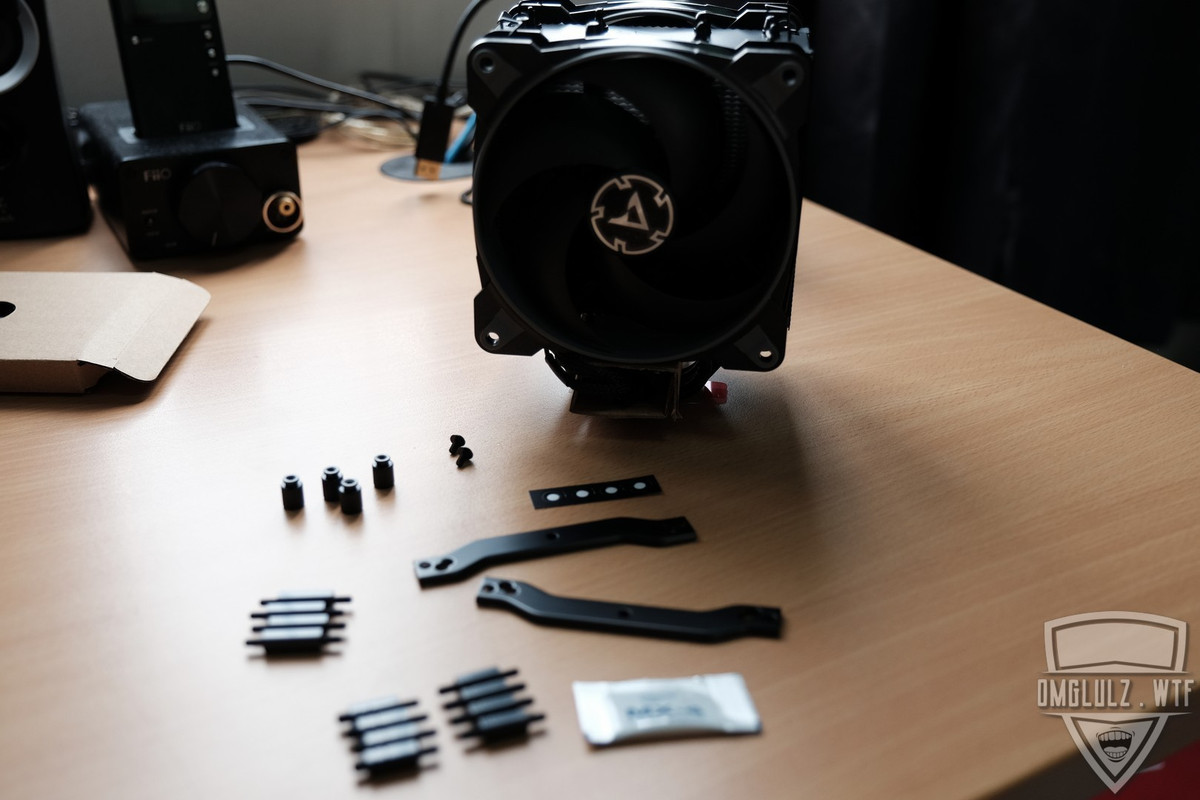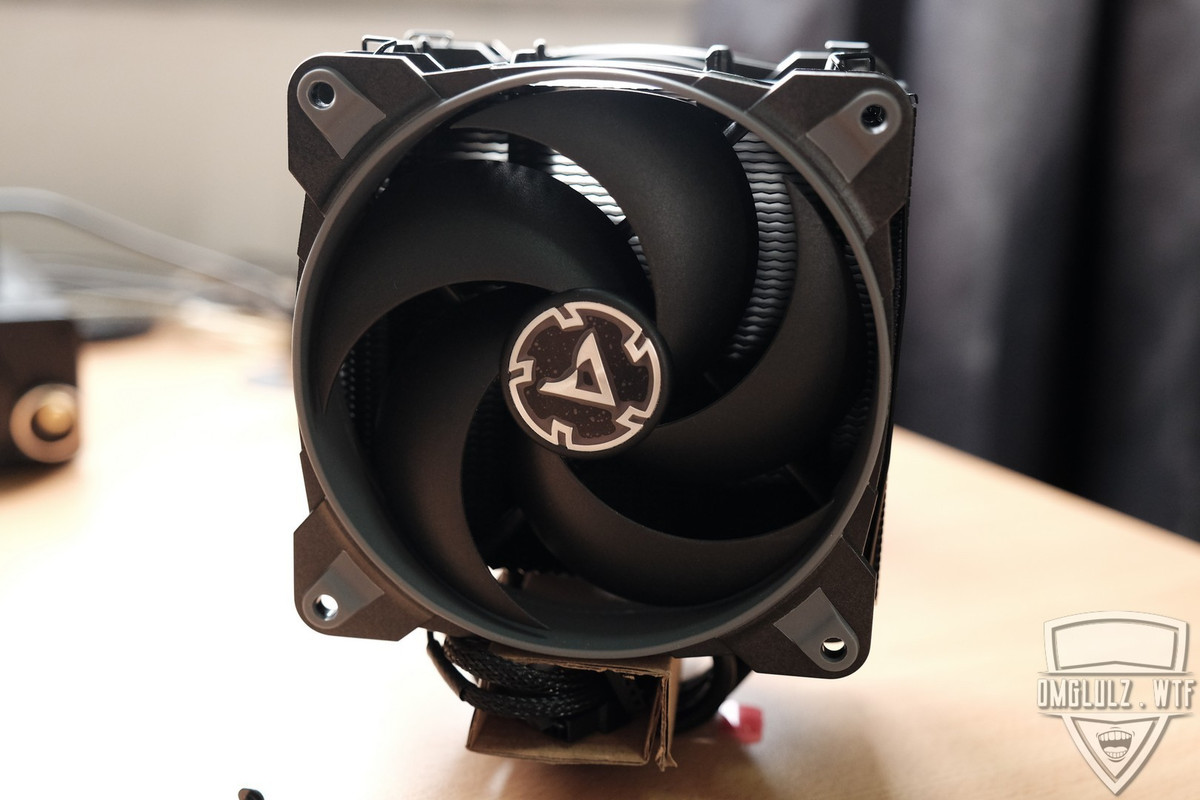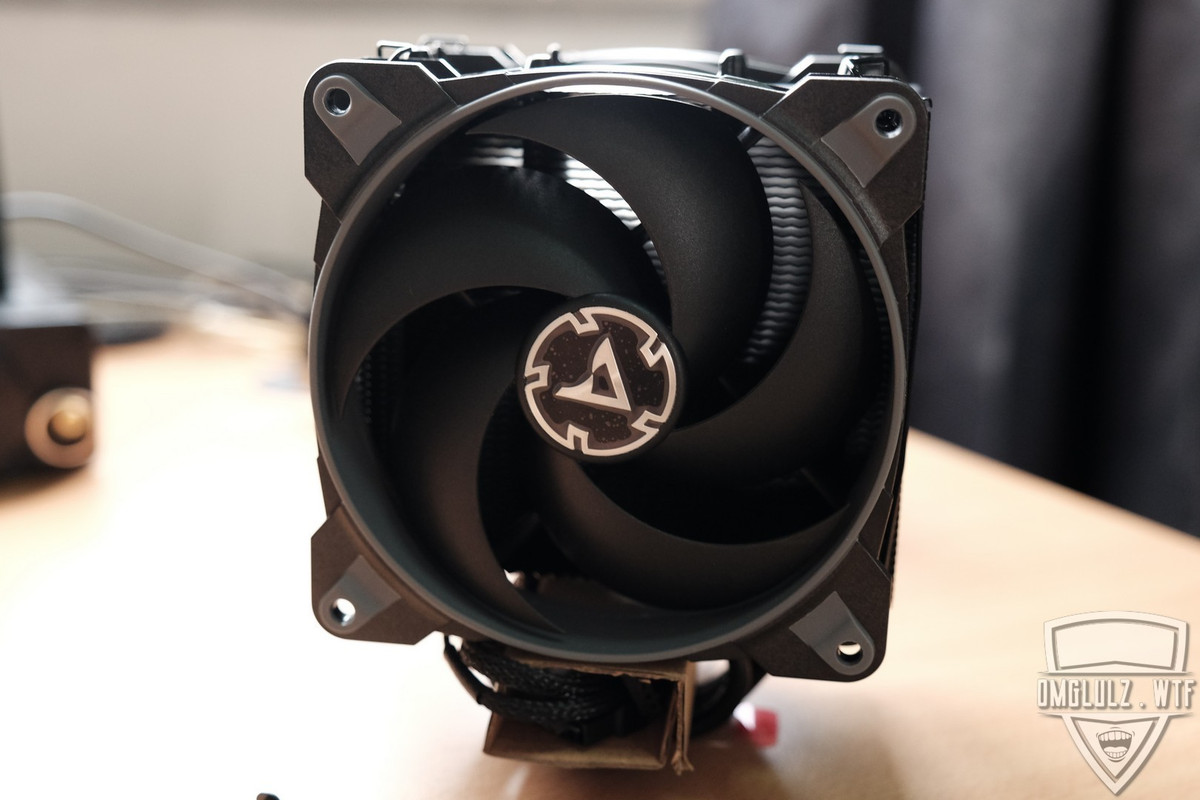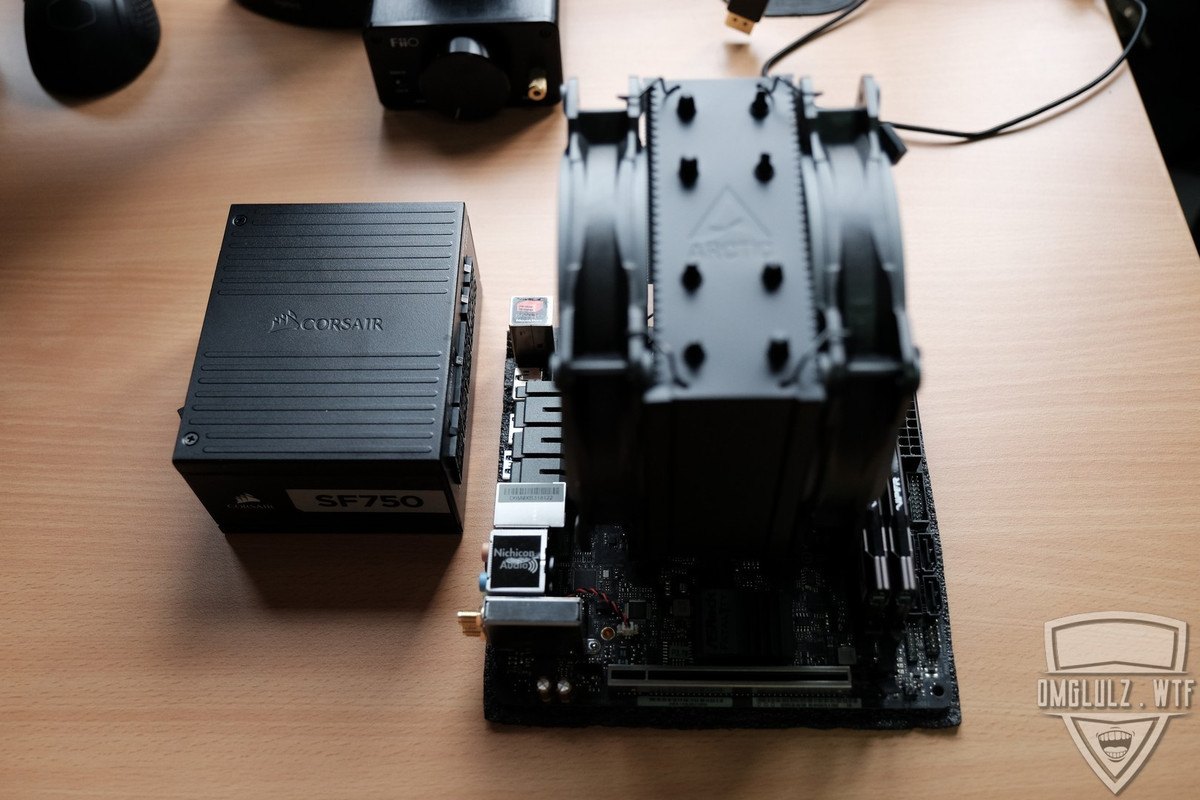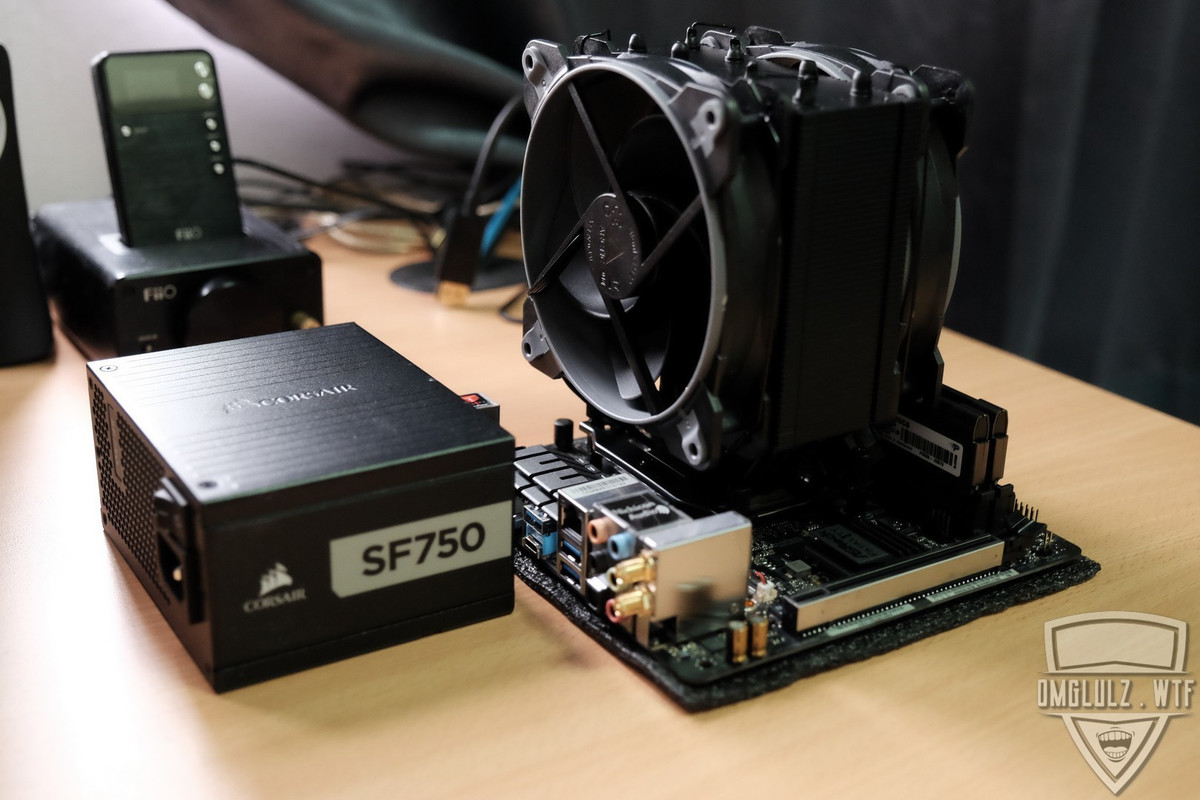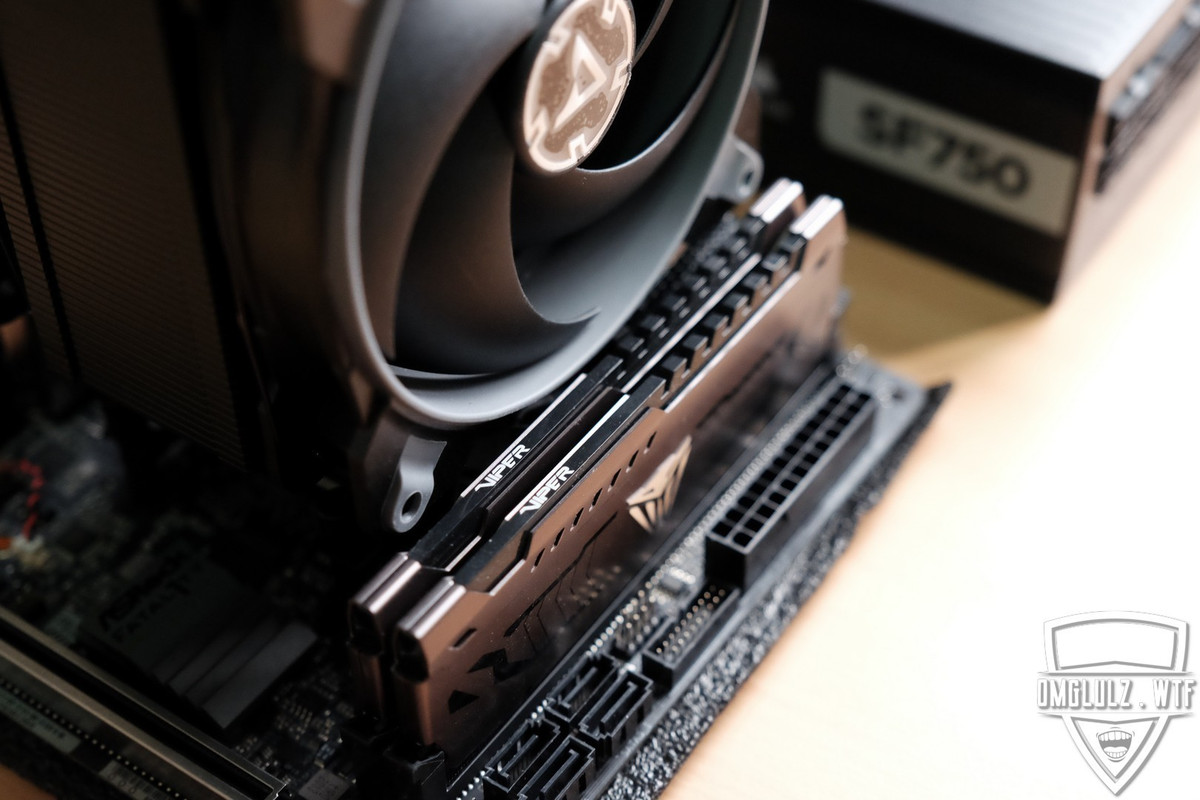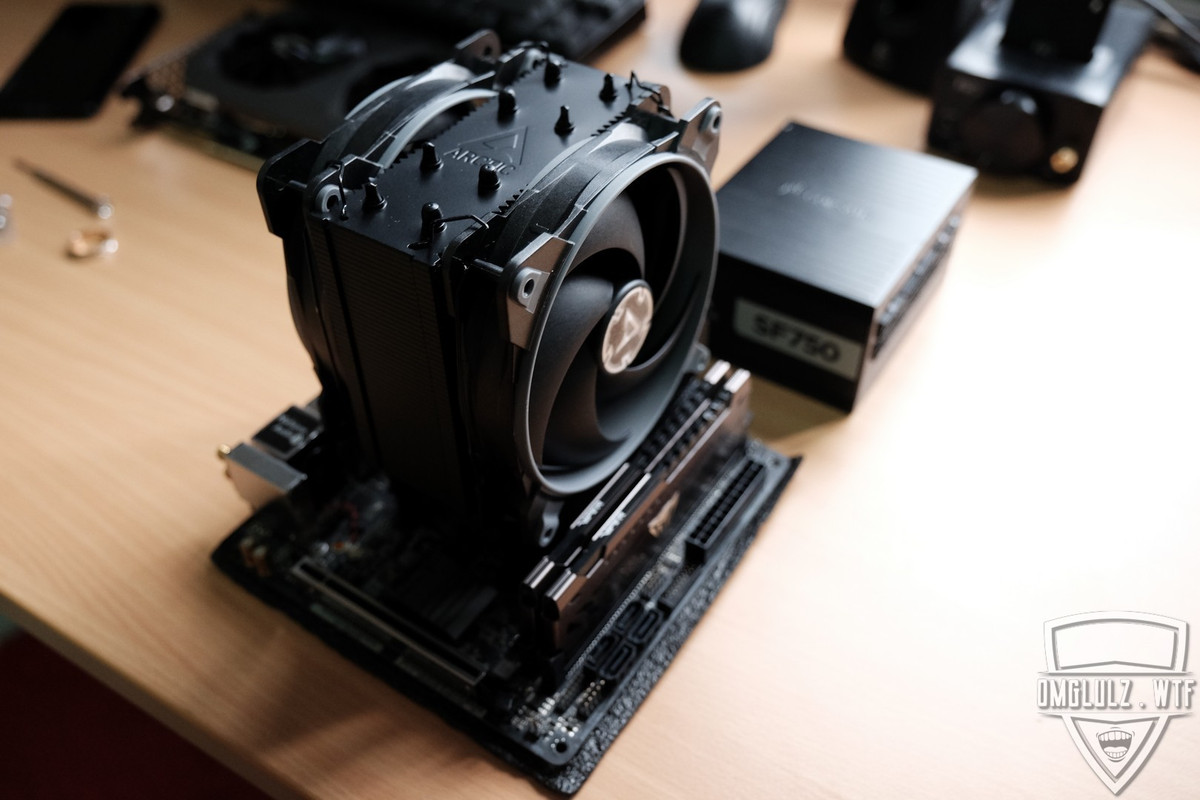 Testing the system before puting it inside the Cooler Master NR200 case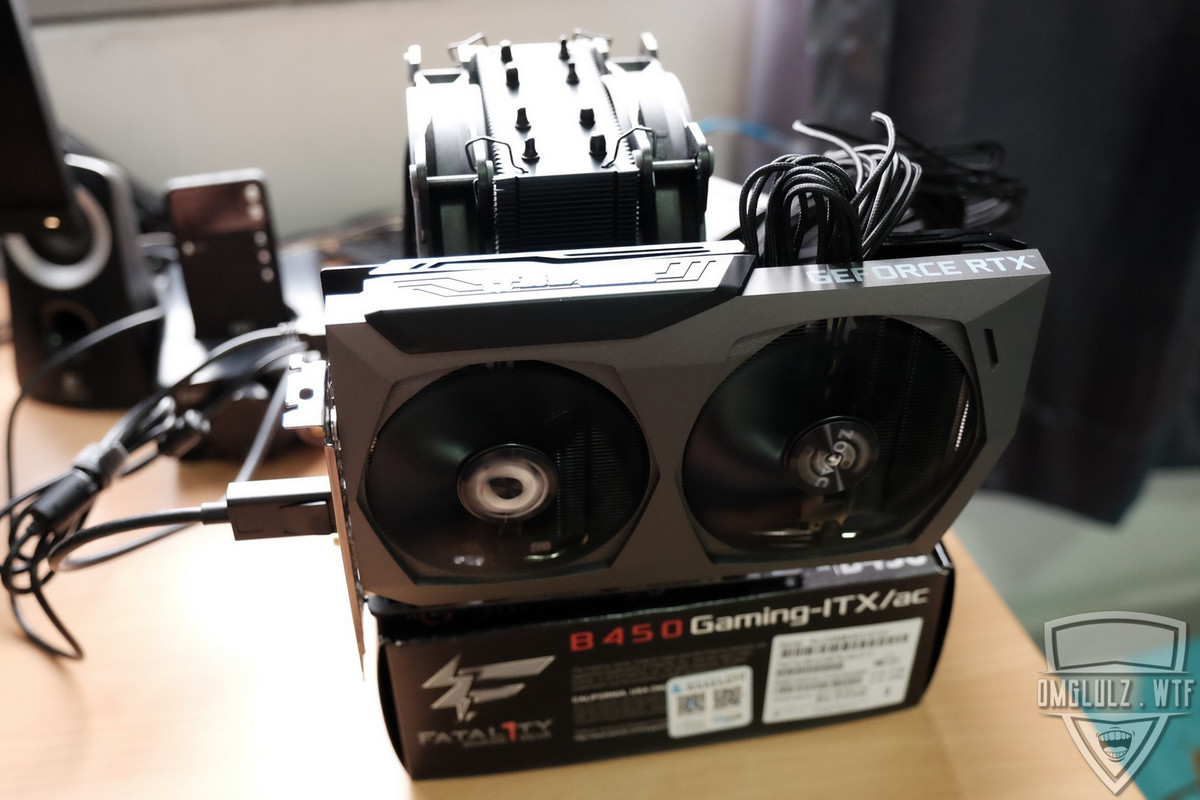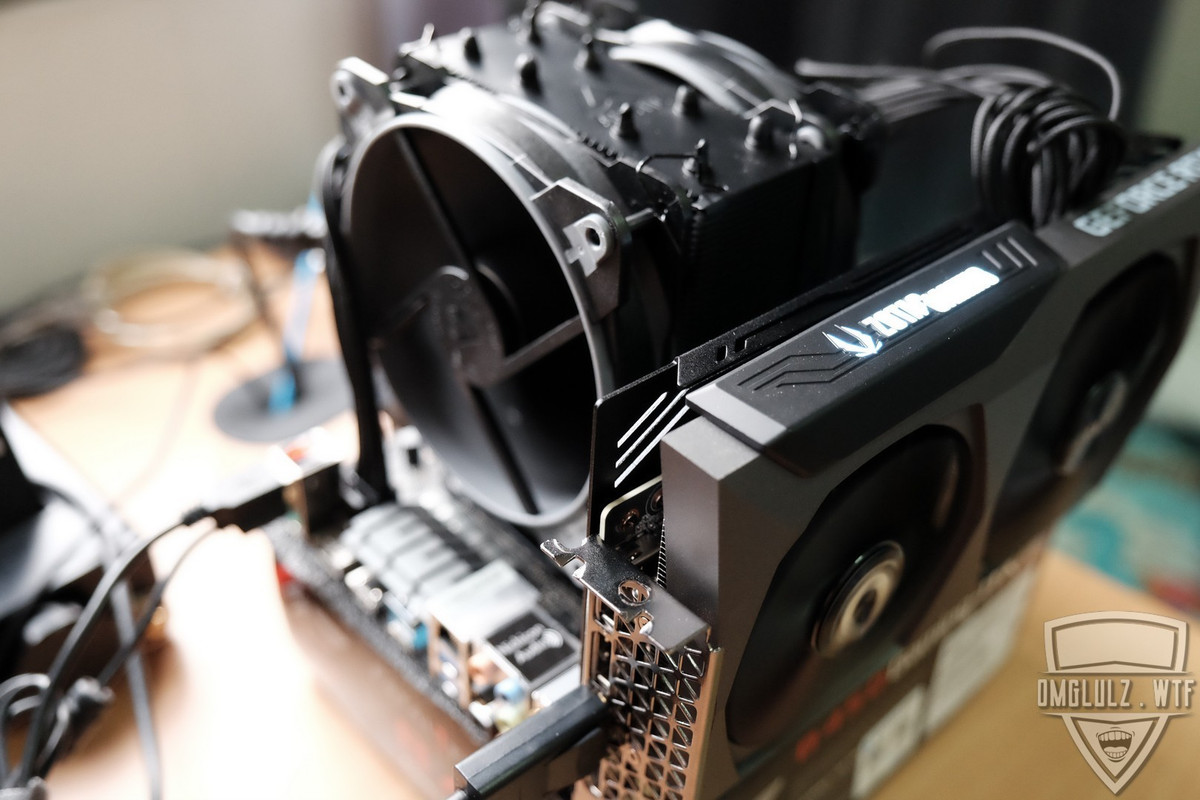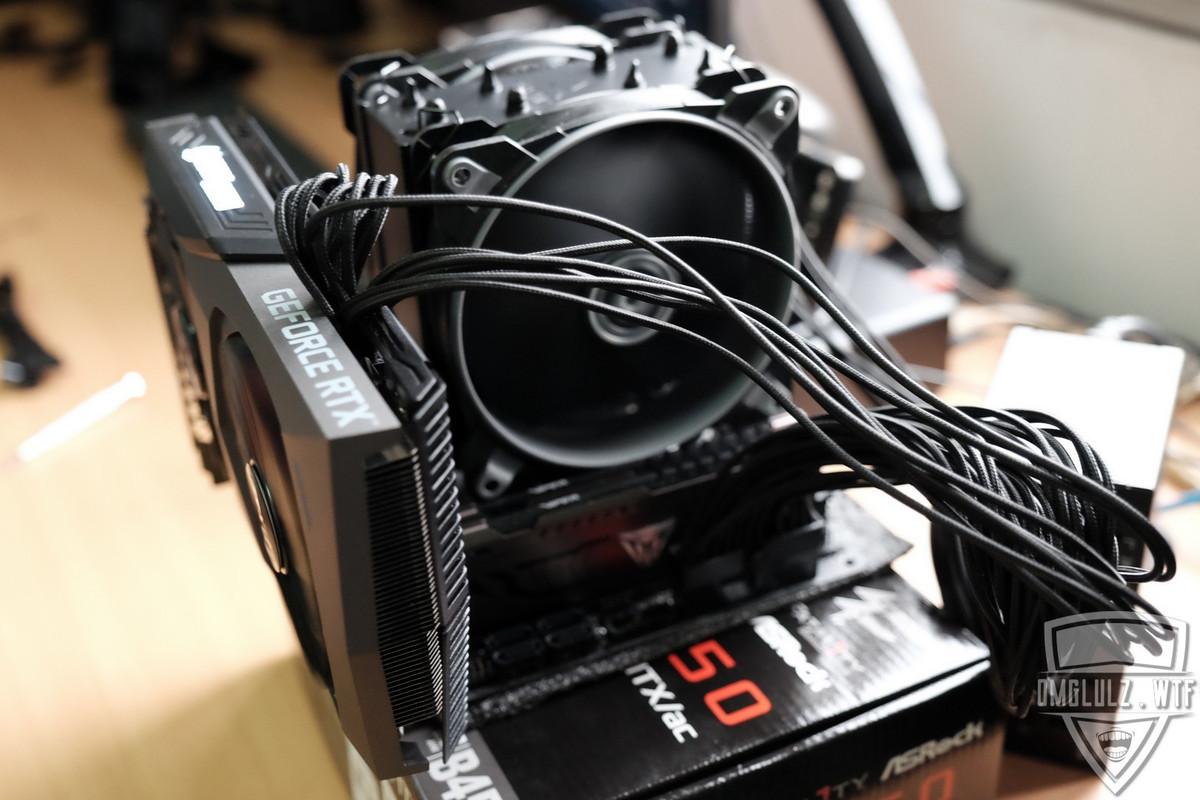 Setting up the new motherboard and components was easy and a breeze with the NR200. It might not be the smallest but it is still significantly smaller than my old matx tower. I am also waiting for other A4 sized mini-itx cases to come out and choose which one would fit my need and if I like how it looks. I also wanted more space and more breathing room for my components and probably have the option/space to change to a 3 slot GPU sometime in the future. I had concerns if the Arctic Freezer 34 Esports Duo will fit in the case and if I can close the side panels. For some reason I am able to close the side panel just fine with the cooler installed. I have read feedback that some people had issues closing the side panel with this cooler installed.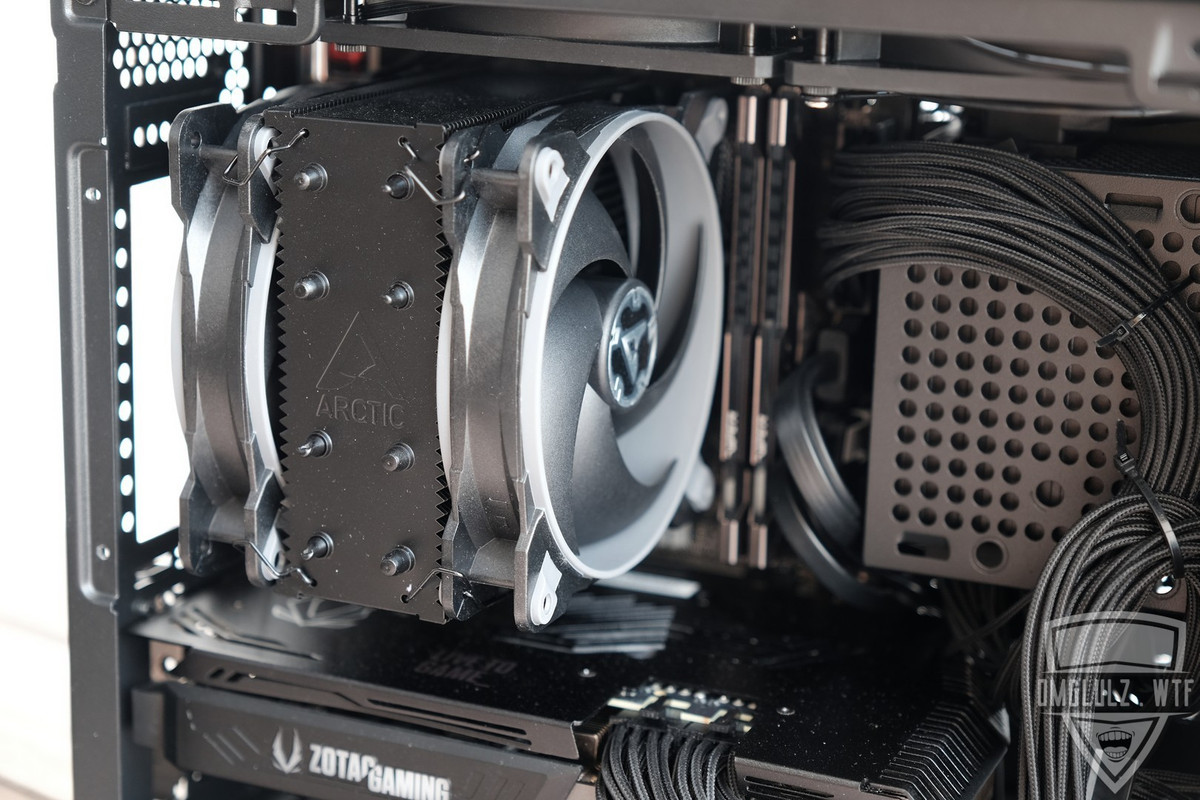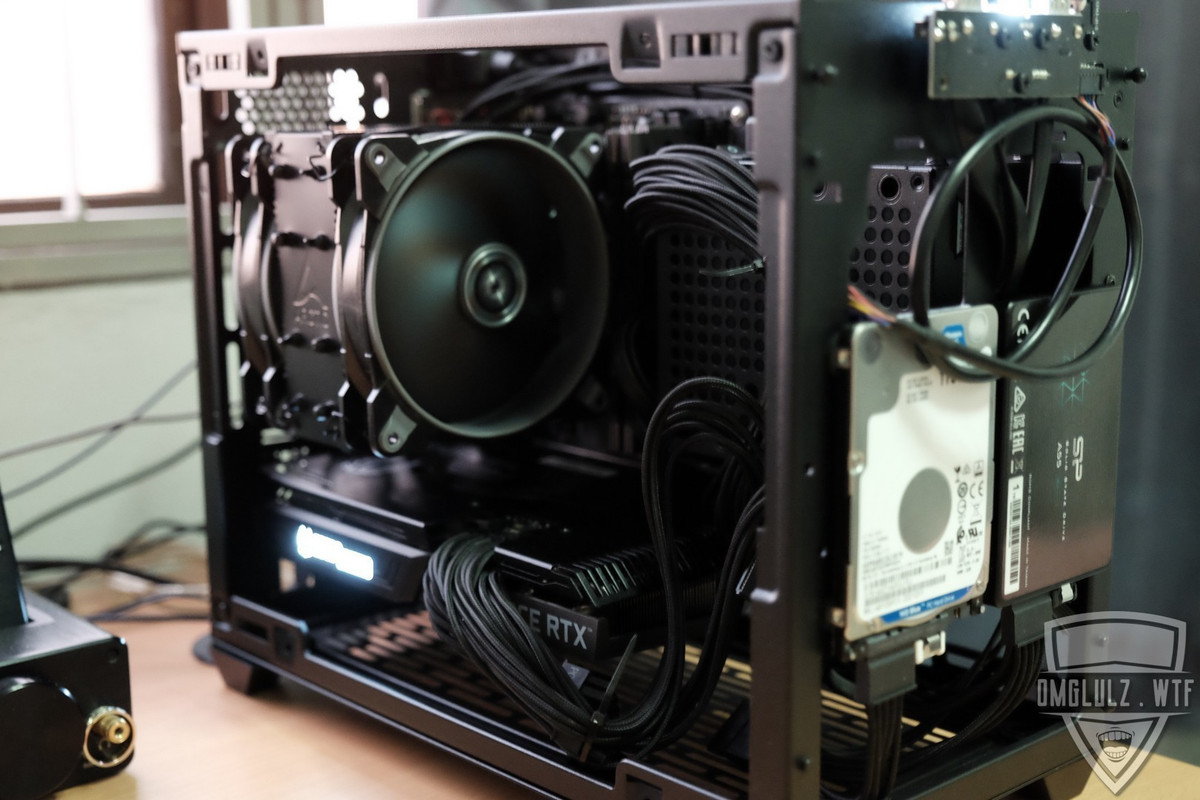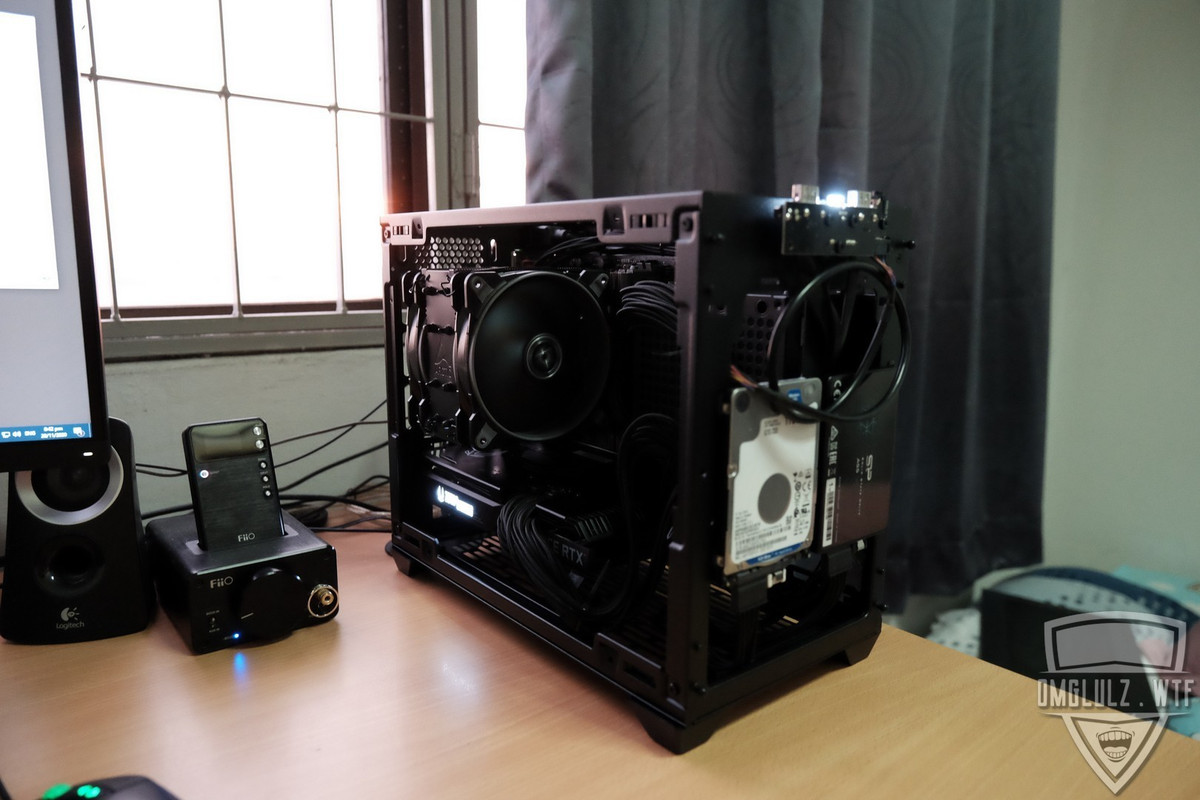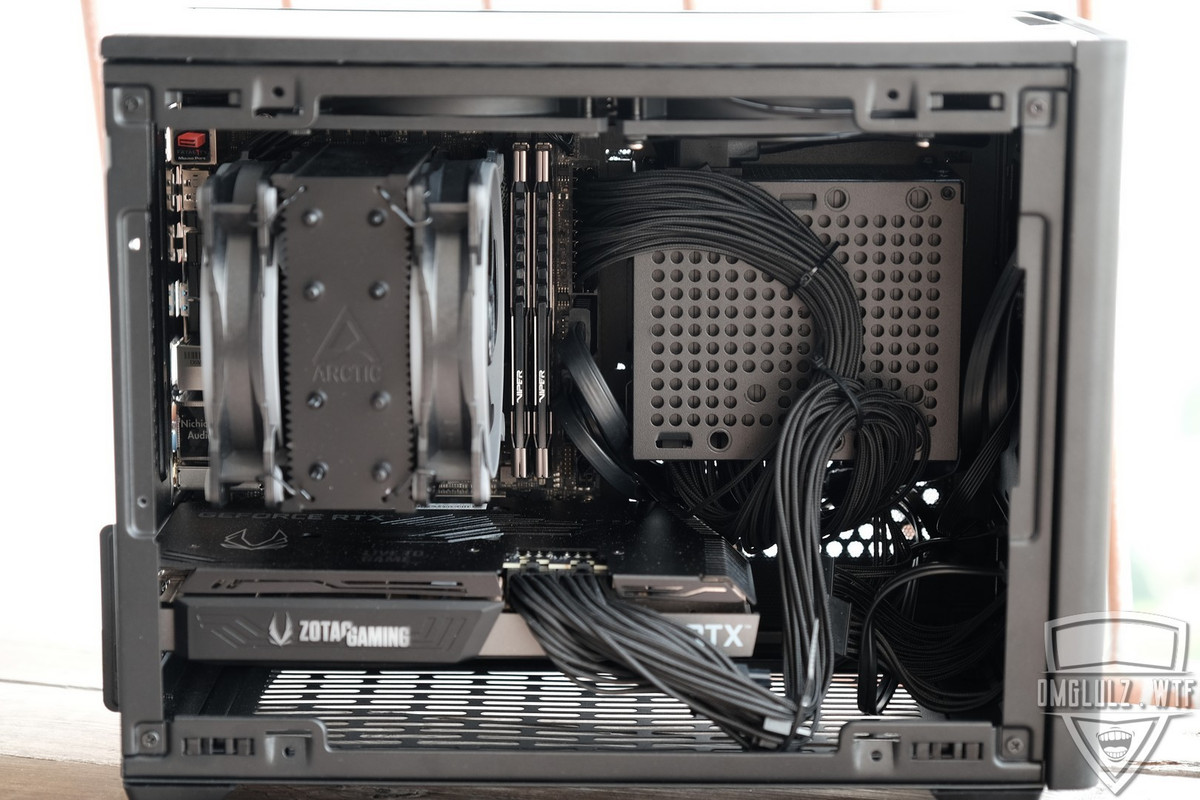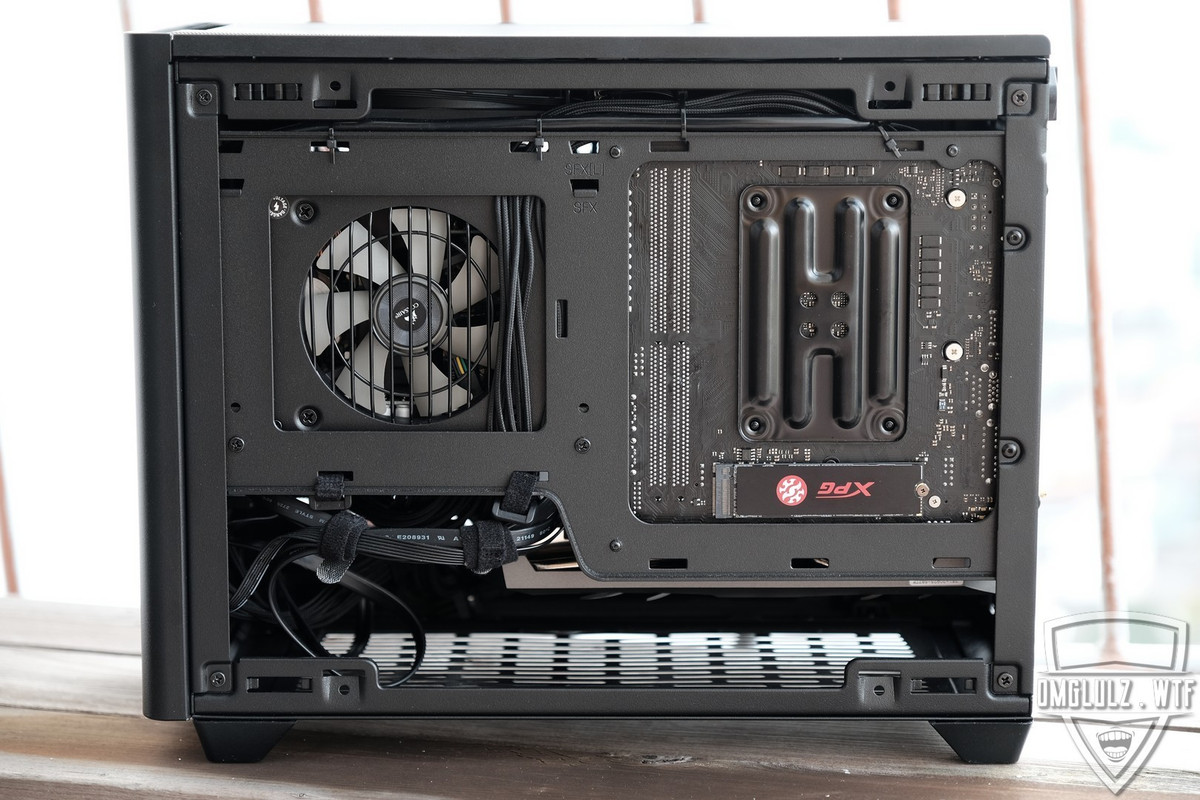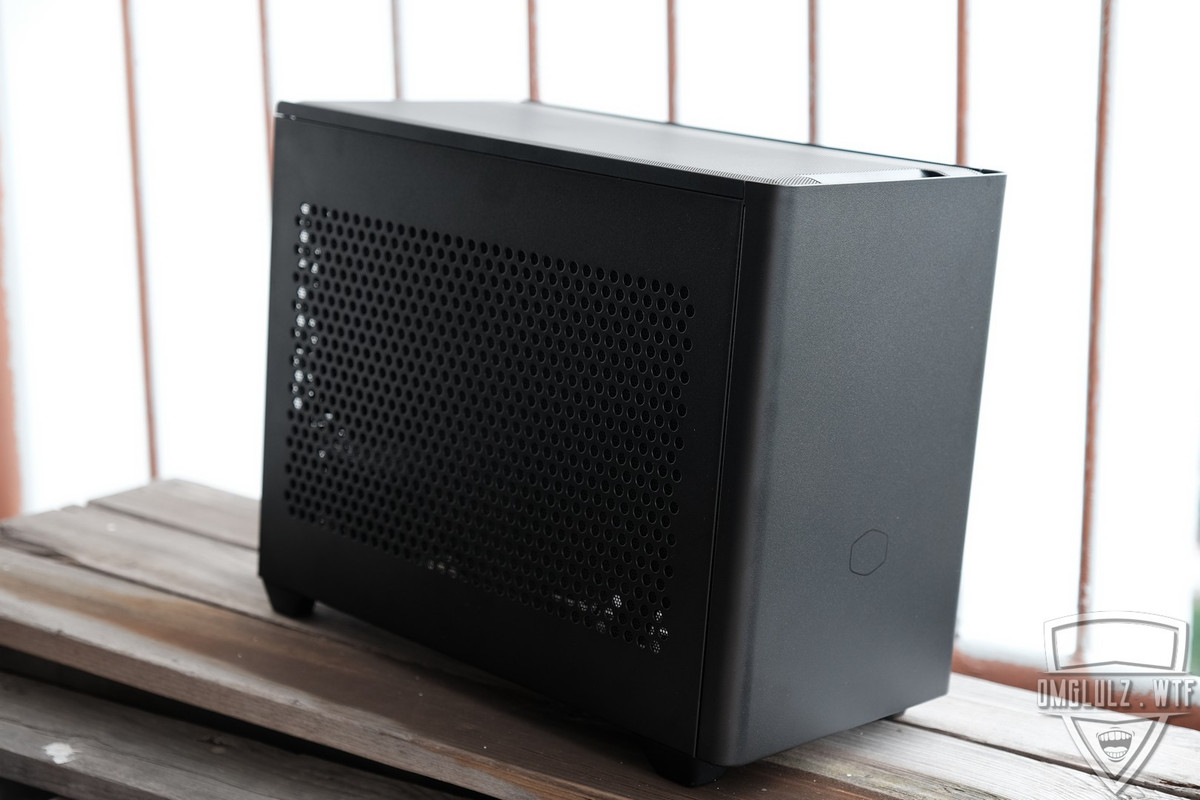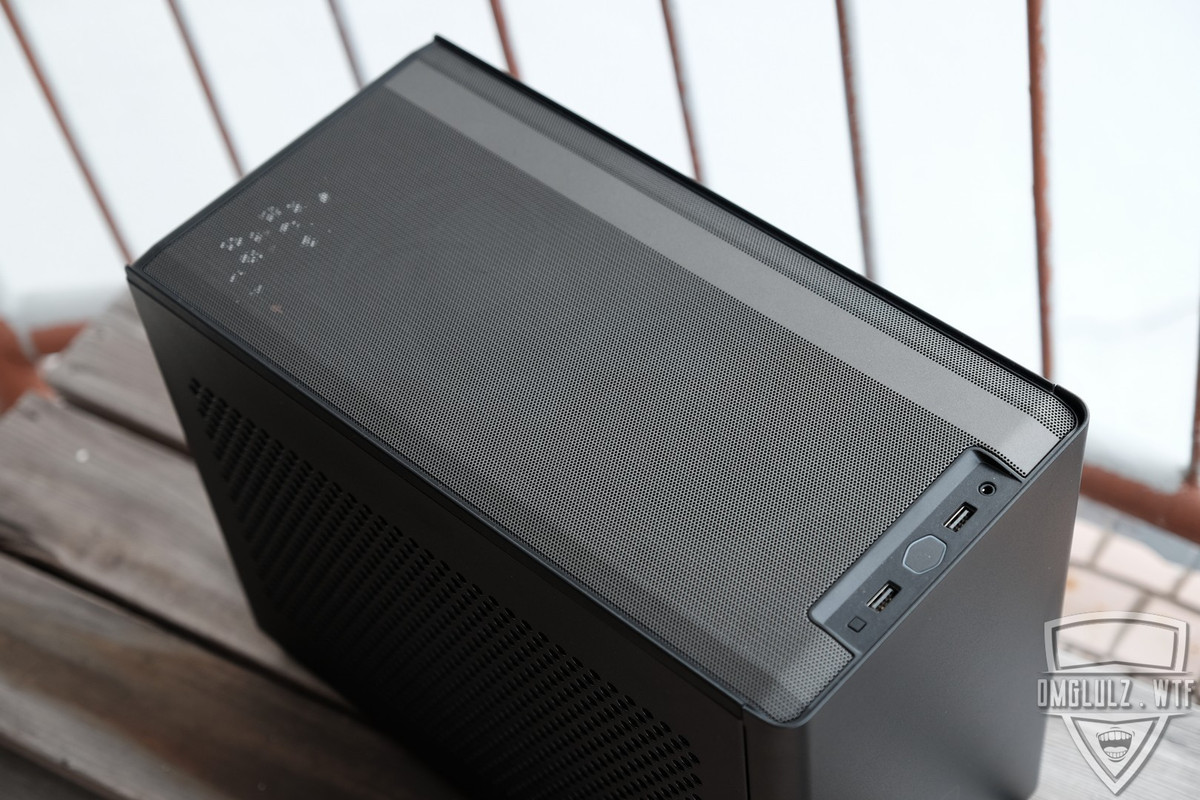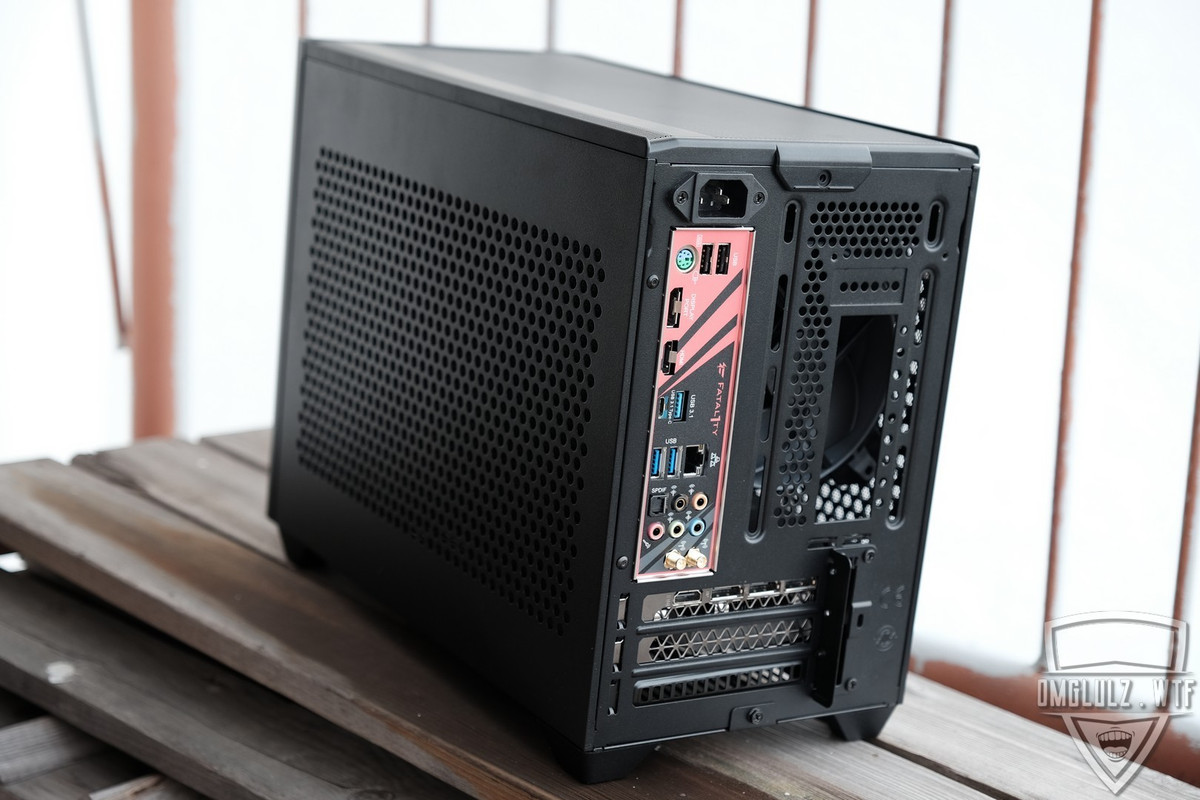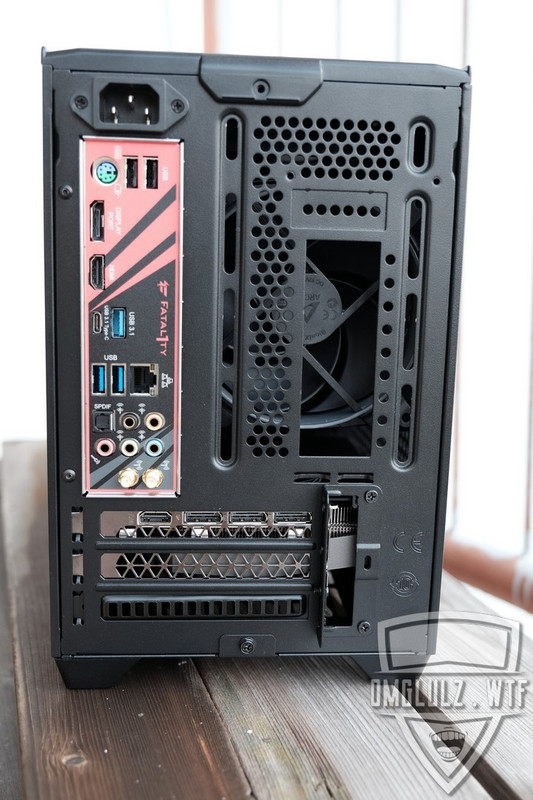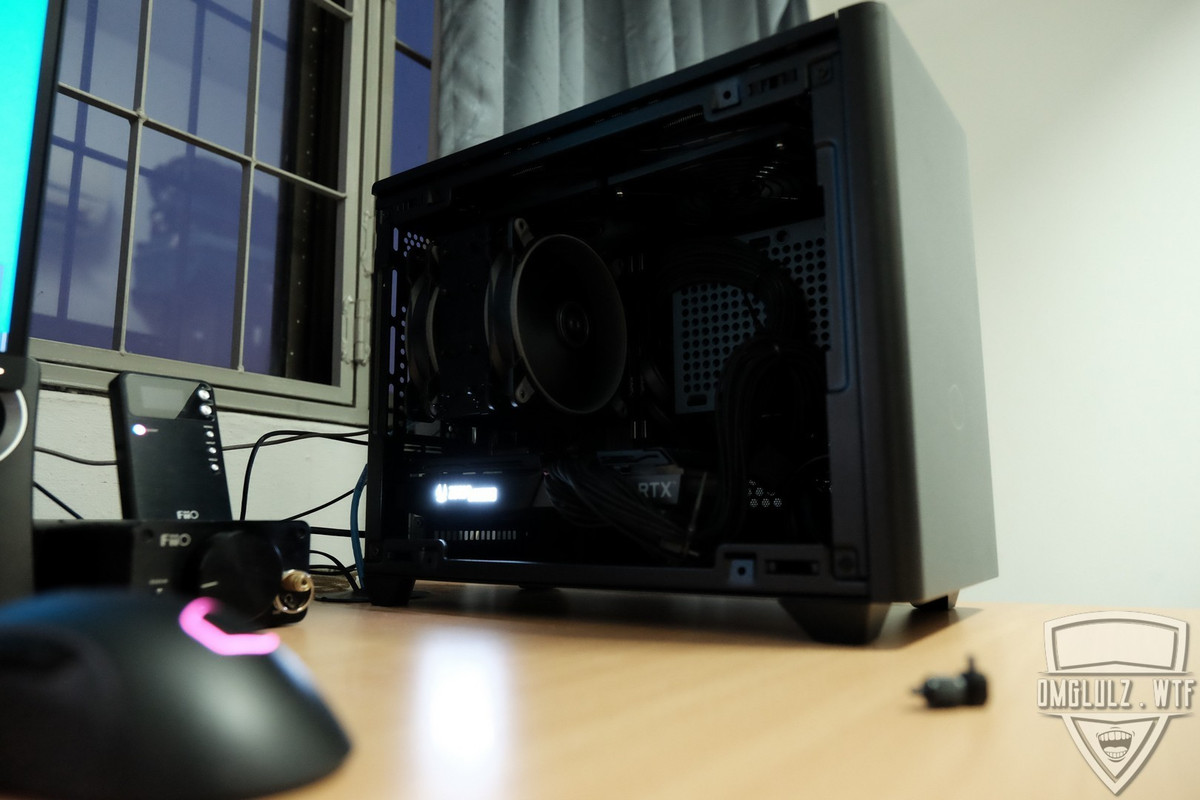 If you have read this post up until this point, I will give you a gift and tell you how I was able to close the side panel. Basically with the NR200 the side panels are exchangeable, you can actually close/install the side panel upside down, meaning you can have the "hinge side" from the top and push pin mechanism side at the bottom. If you don't have the mounting plastics at the bottom you can actually remove them and move them to the bottom, there are actual slots for them at the bottom
Cable management is temporary and will be fixed again as soon as I buy a set of custom cables. I just haven't really decided where to buy from if you have any suggestions maybe you can leave a comment via disqus.
If you check my previous post after upgrading to RTX 3070 I posted my Heaven Benchmark score for 1920x1080, those scores dipped now because of the new resolution. I would still say the results aren't as bad as I expected when I was buying the monitor, I know the fps will drop but this is still considered a very good score specially for me who was coming from a GTX 1070TI. As long as the frames go above 80 for most games I can live with that. I can always tone down some settings in game and I wouldn't really tell the difference from ultra or high settings.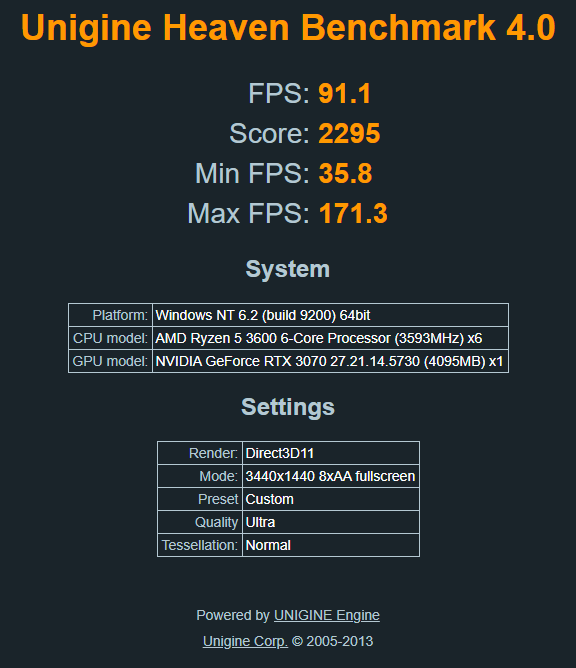 Temps vary with this build depending on ambient temp. Temps for CPU goes anywhere from 60-75 degrees depending on the game and game settings. Temps for the GPU go anywhere between 60-70 degrees again depending on the game and game settings. All in all I am happy with the build. I now have a quiet cpu tower that only gets a tad bid loud when playing games. For the most part, if you are not doing any cpu/gpu extensive tasks on your computer, you won't really hear the fans spinning.
As an additional side note. I have seen recently how the board performs compared to B550 boards using the new Ryzen 5000 CPUs. I must say, I am glad I went with the cheaper B450 as the performance is not that far off from B550 boards. So if you don't need the extra features of more expensive boards, B450 chipset might just work for you.
Bonus video for the benchmarks from Dimitri of Hardware Canucks and luckily enough he tested using the exact same motherboard that I have.
Ryzen 5 3600 RTX 3070 Mini-ITX