Zotac Gaming RTX 3070 Twin Edge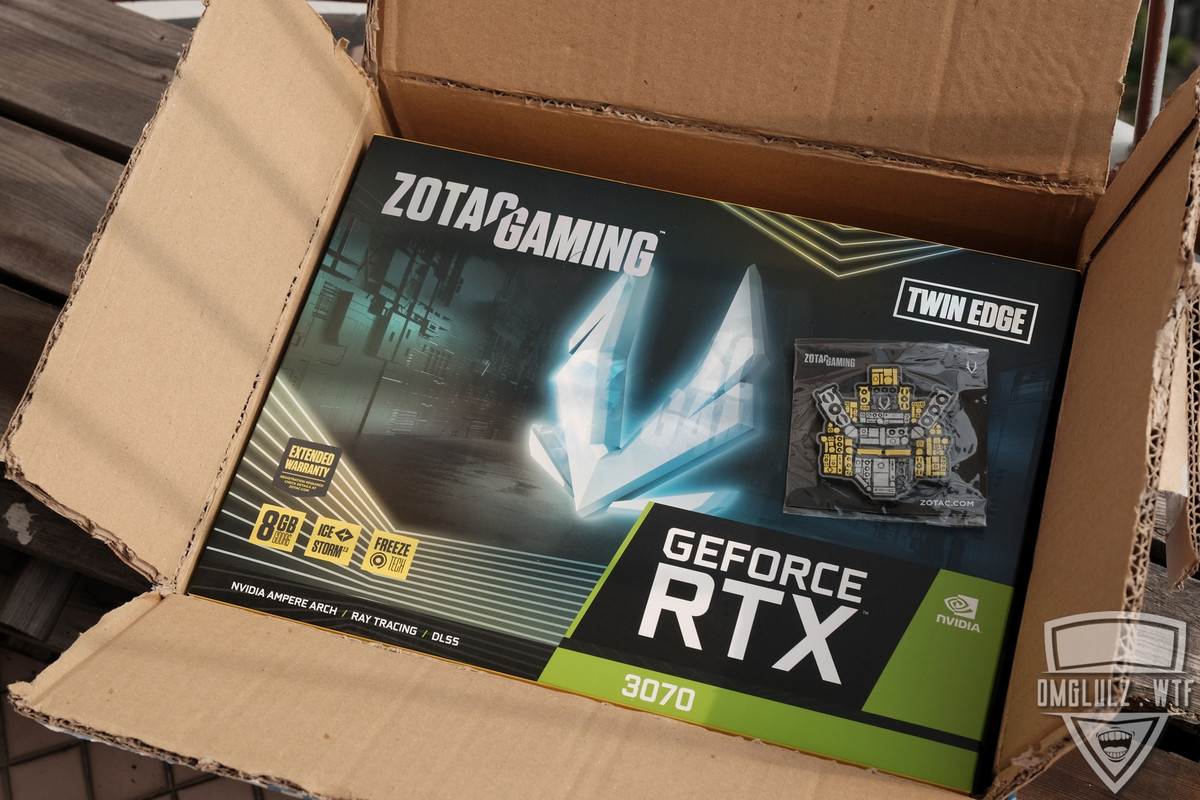 With the launch for Nvidia's 30 Series GPU, I decided it was time for an upgrade from my aging Zotac GTX 1070ti Mini. I feel like my old card is about to run out of juice for the upcomming AAA games. It's been 5 years since I bought my 1070ti and I let the 20 series passby since I felt like my card can still handle what I throw at it.
This was my old GTX 1070ti Mini (apologies for the dust, haven't had time cleaning the rig lately)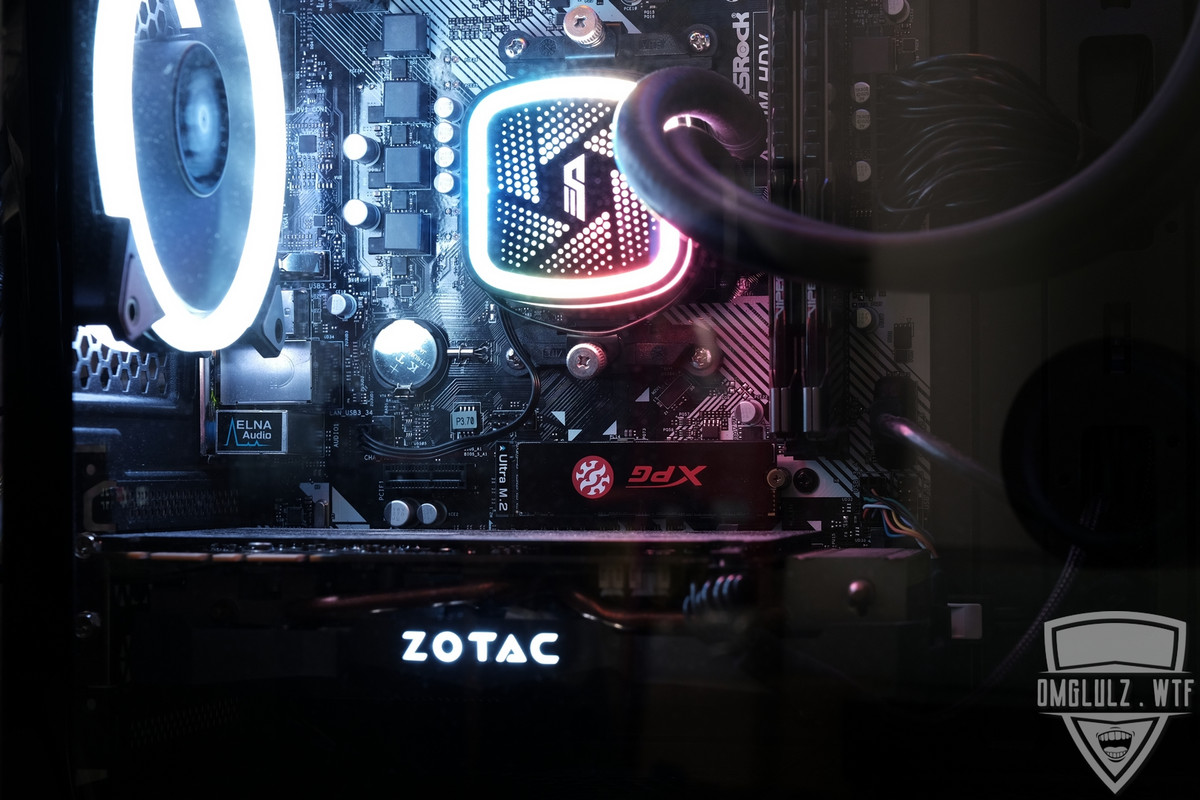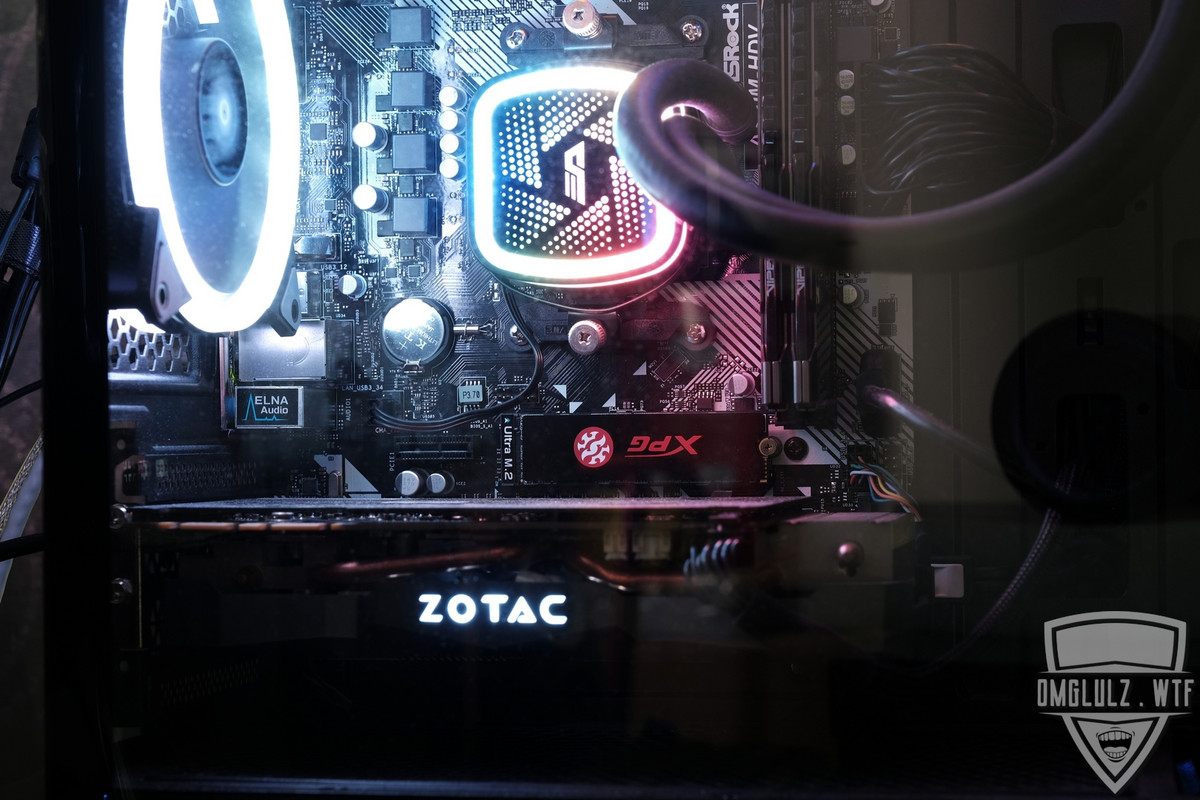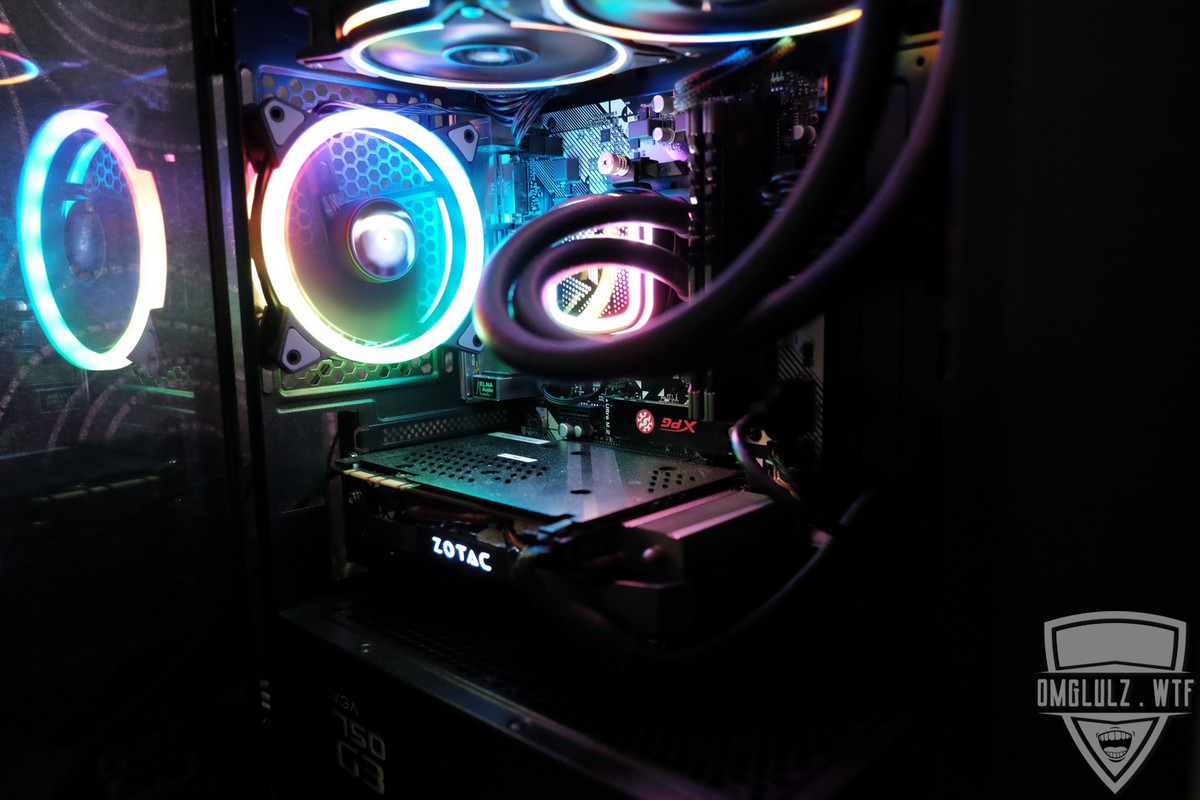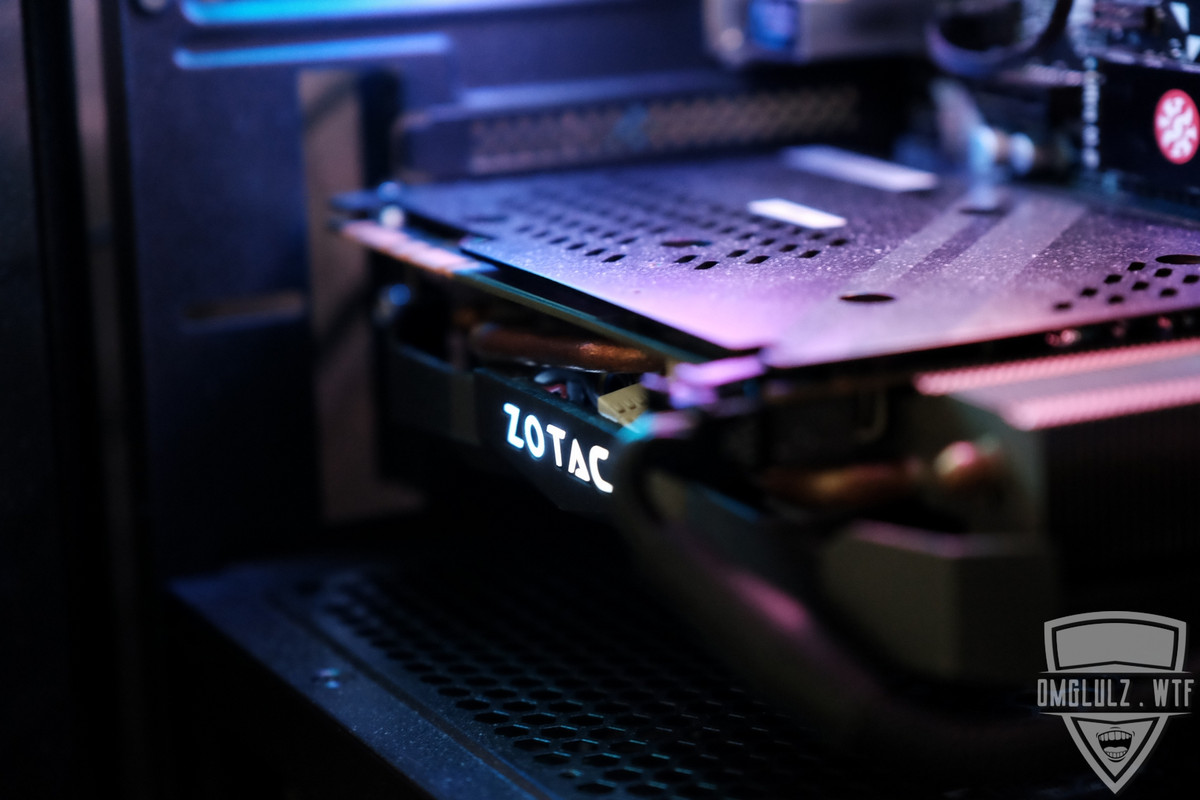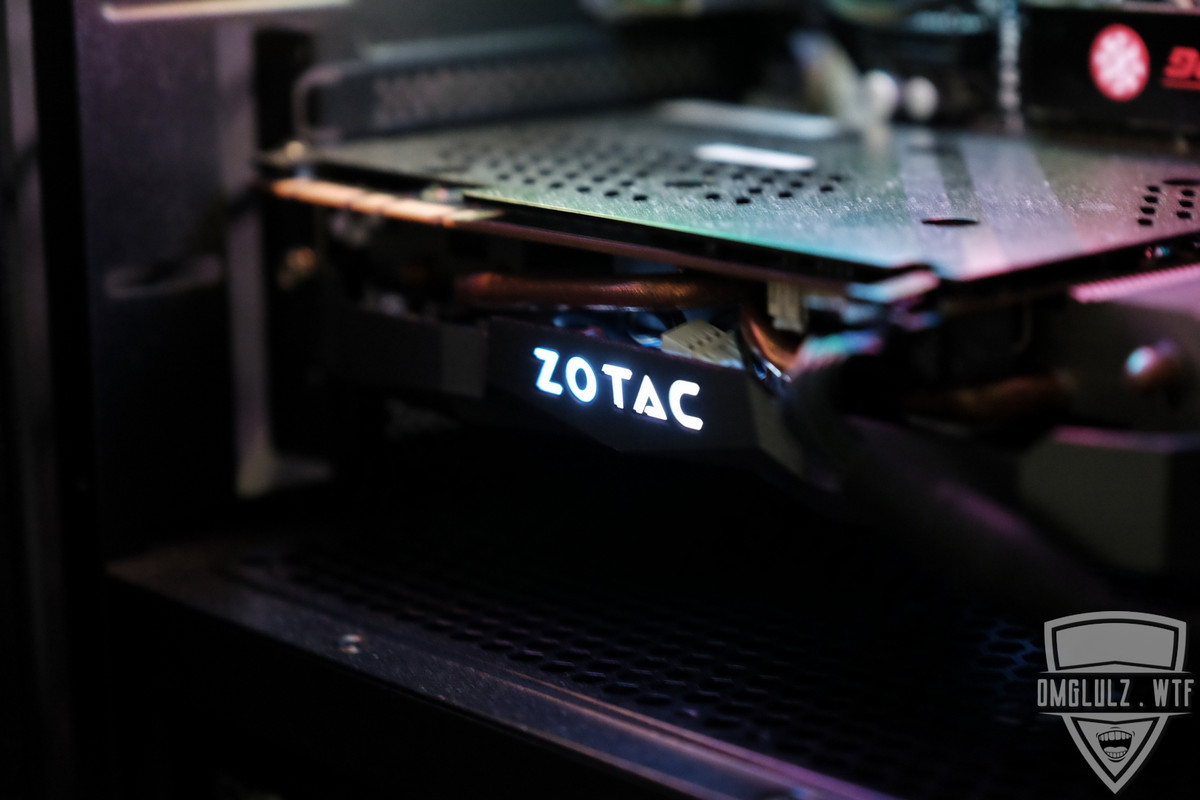 With the release of Nvidia's Ampere cards everything changed specially for gamers all over the world. 4k 60p gaming was now a reality and is actually playable. I on the other hand opted to buy the lowest model which is the 3070 series. I still actually own and use a 1080p monitor because held myself from buying a high refresh rate and high resolution monitor since I felt like the 1070ti was not really meant to be used for 1440p or high refresh rate monitors. I did tell myself that once I buy a new GPU that I would also upgrade my current 24" IPS Panel 1080p monitor.
I wouldn't go into the technical details like the specs for the card since most if not all the information about this card can be found online (google). I ordered the card during launch date 29th Octoboer 2020 and got it just today 31st October 2020. Photos below was I was unboxing the gpu. The size of the box is basically the same size as my Zotac GTX 1070TI Mini.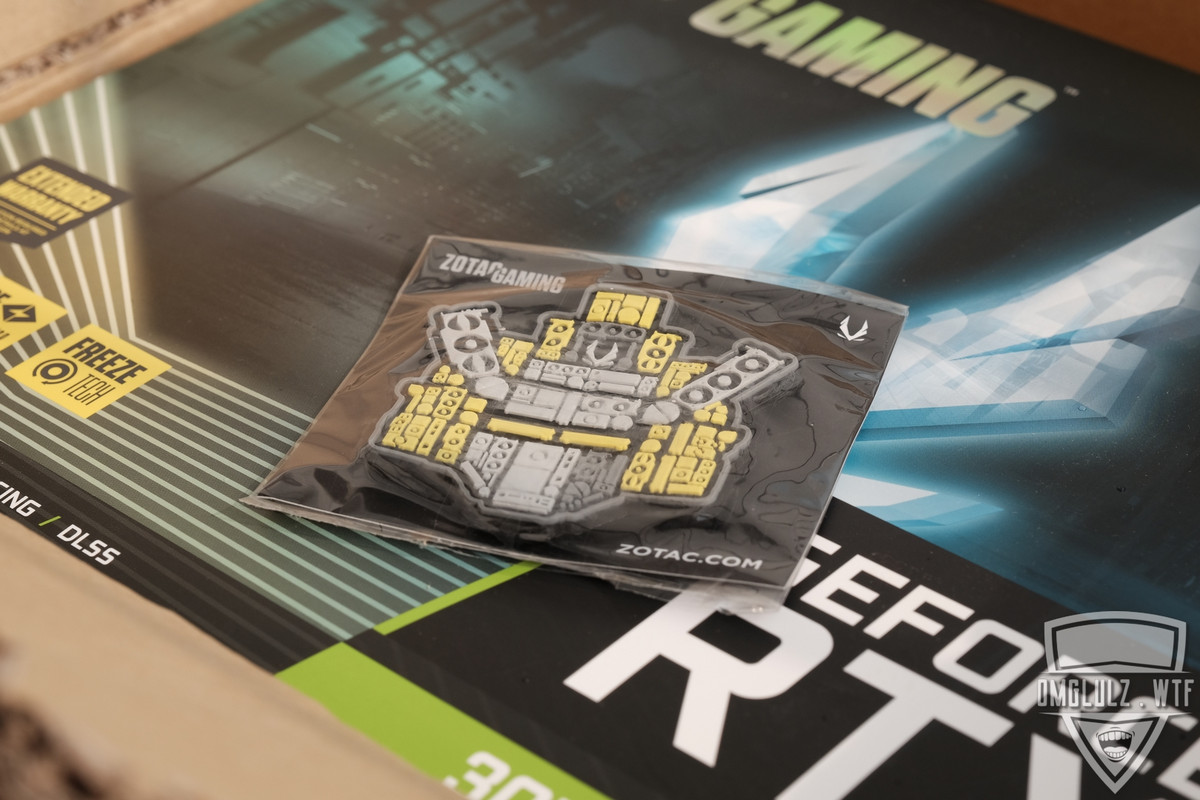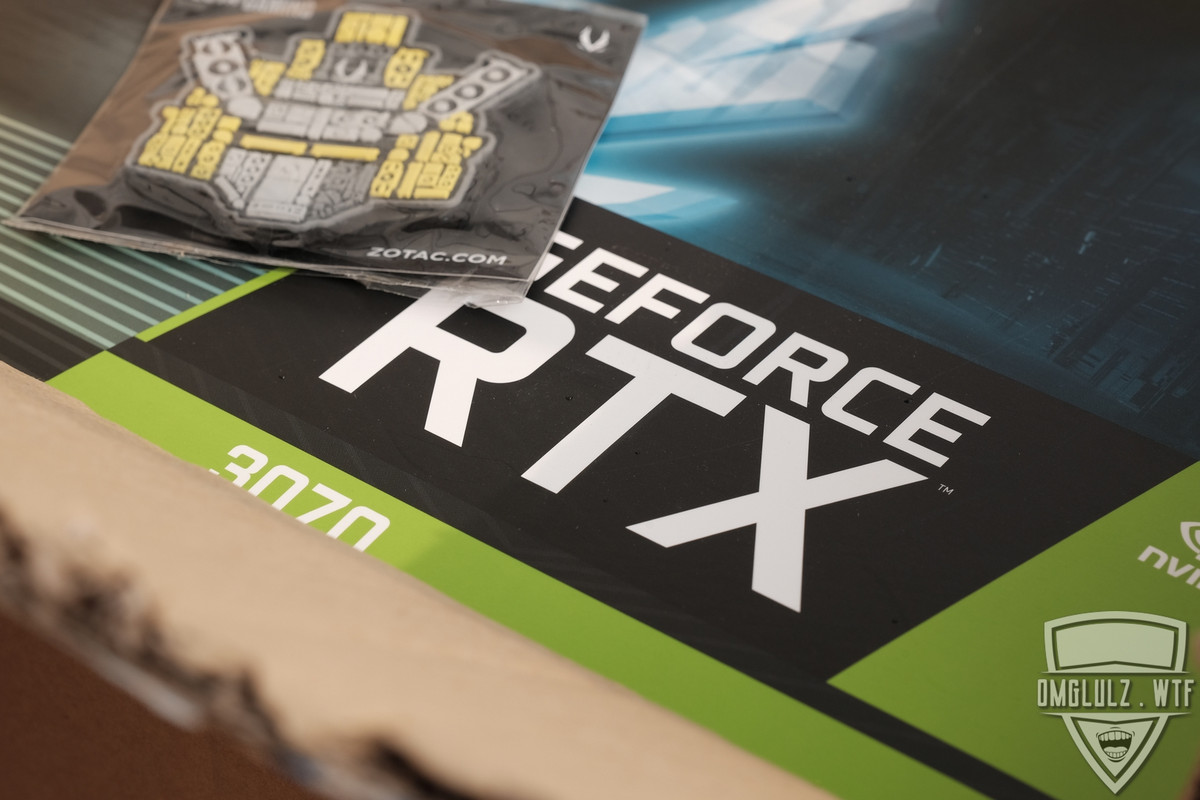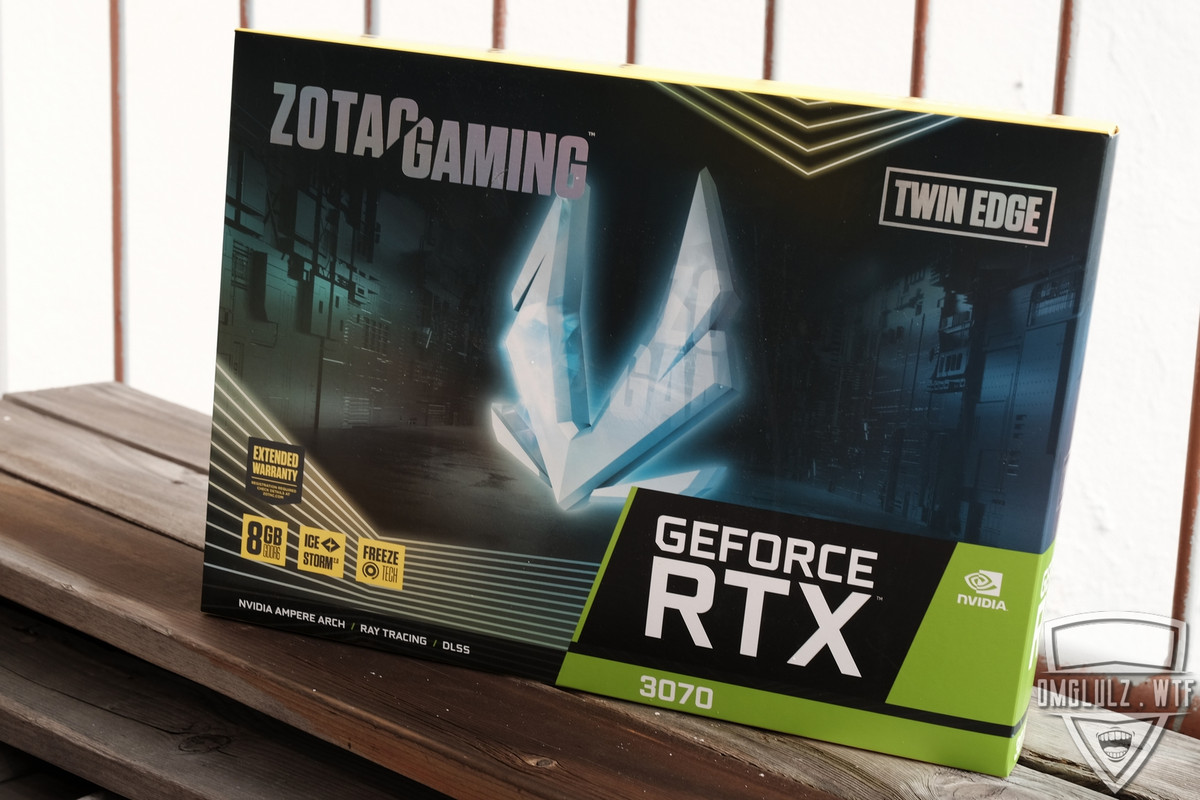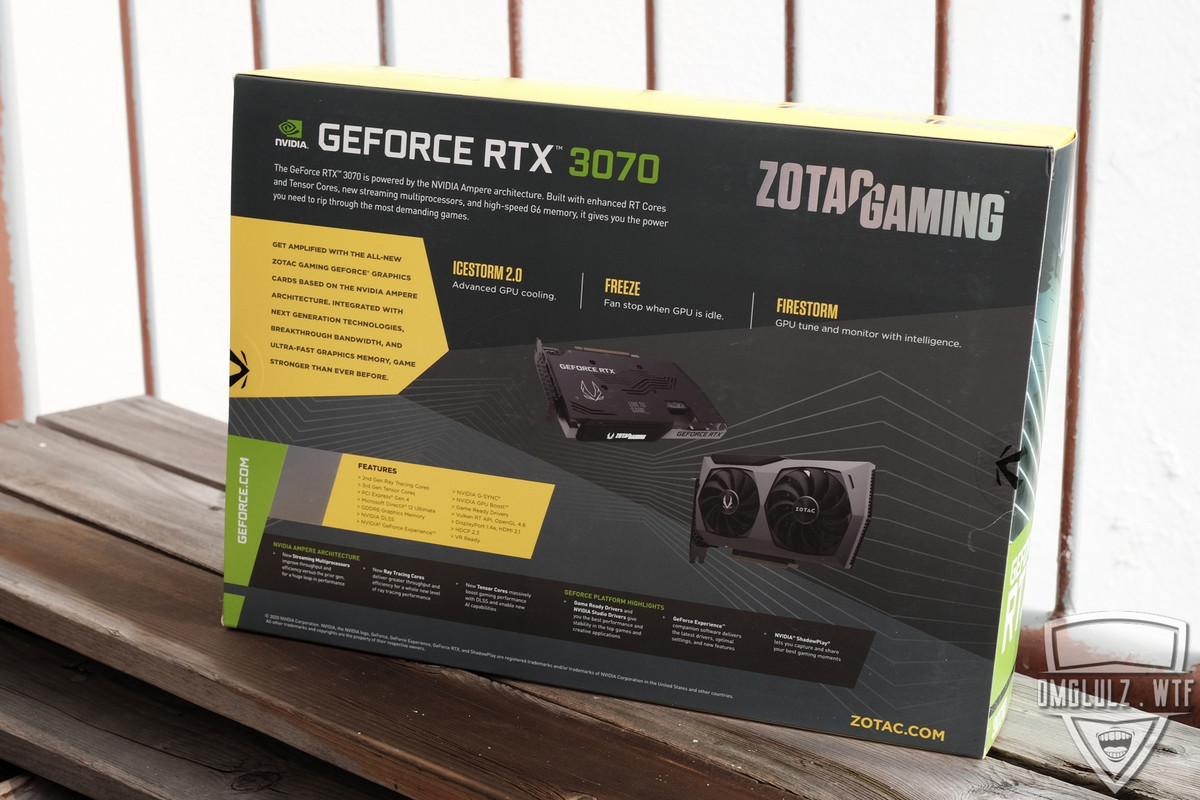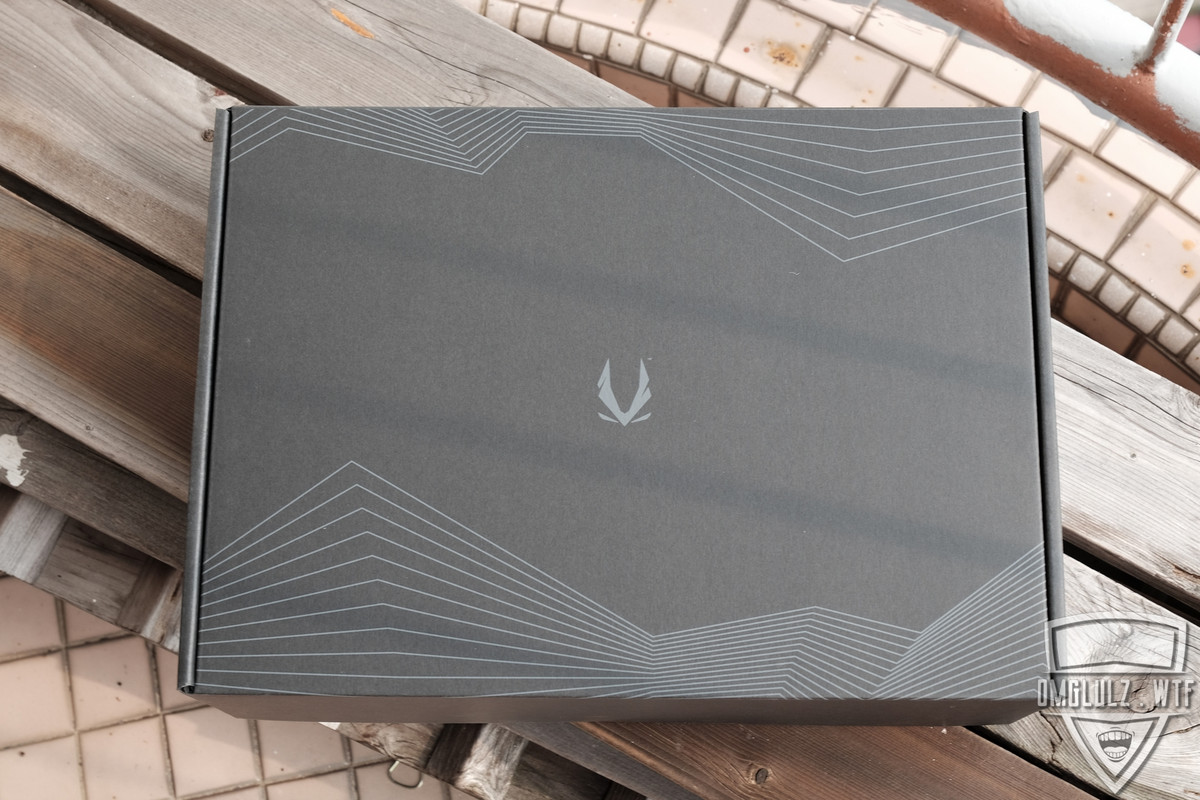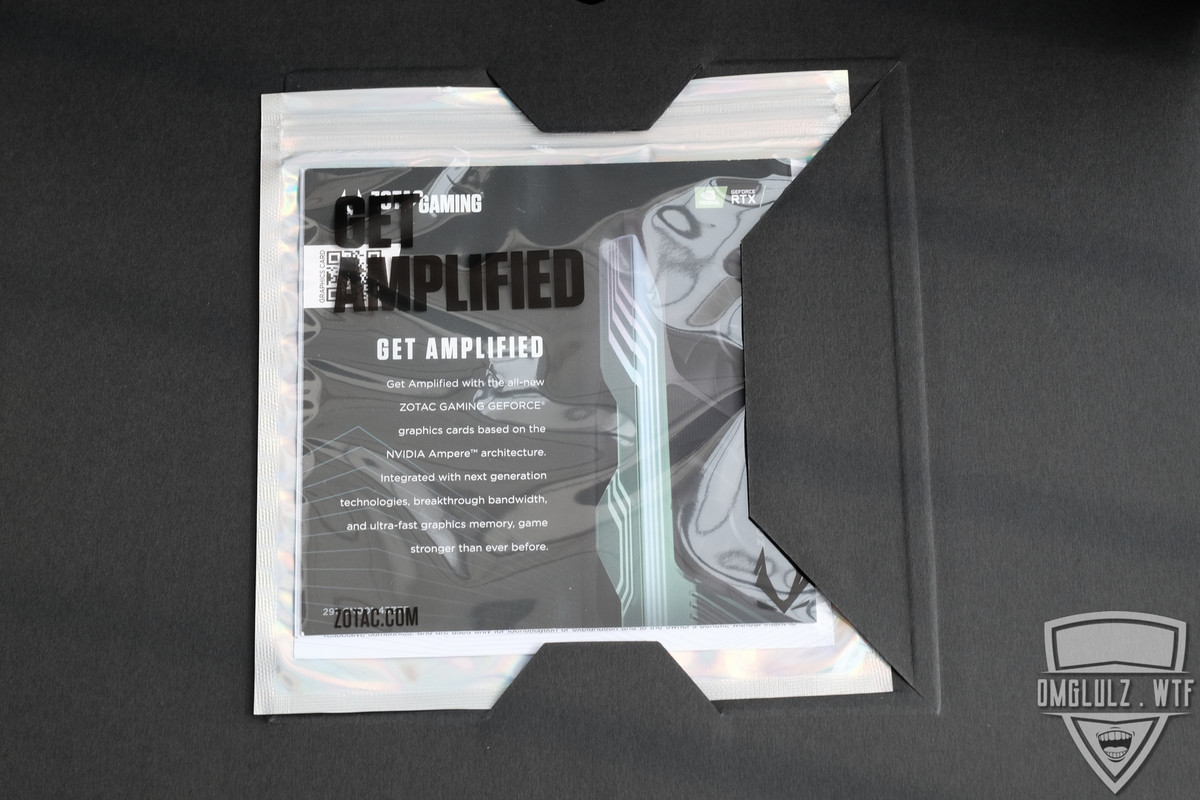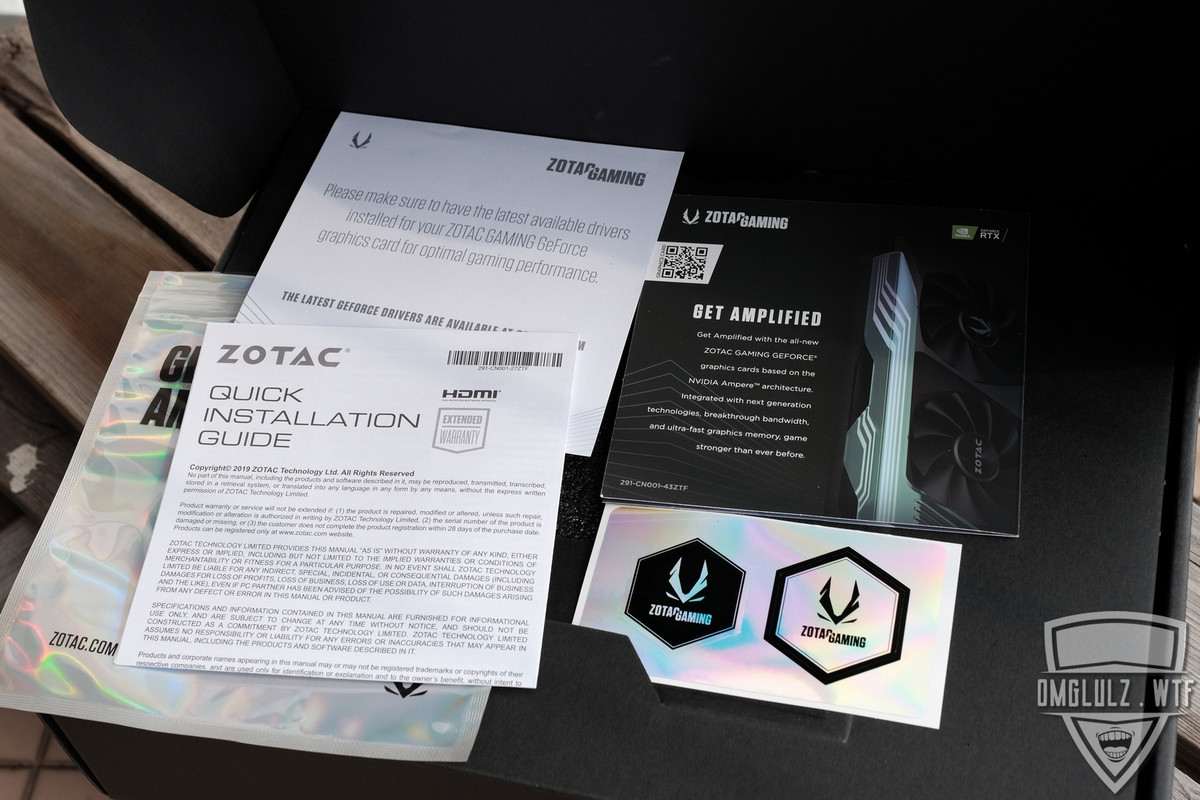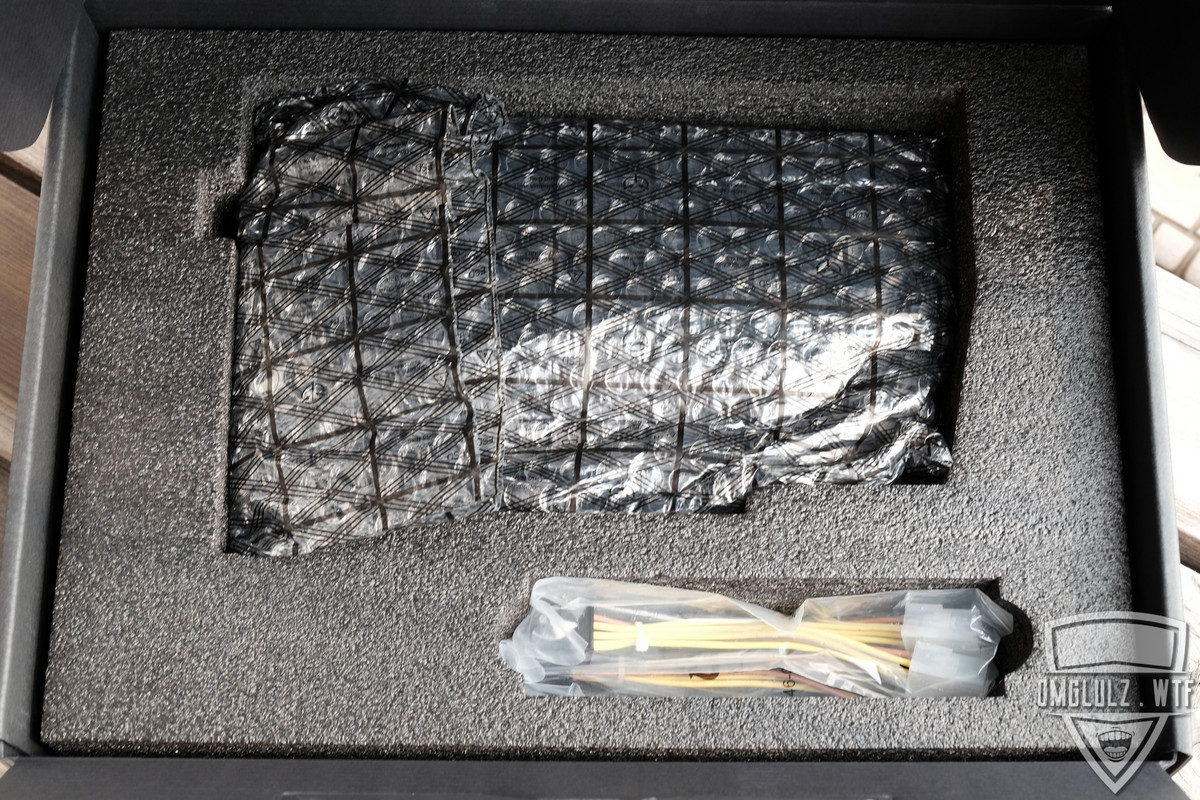 The build quality is what you can expect from Zotac which was not new to me as I have been using a Zotac card for a while now. The size of this 3070 is just a tad bit bigger than my 1070ti (you can see a few photos I took below for comparison). One reason I bought this card is because of the size. I might go back to a mini-ITX system sometime in the futuer so I wanted to have a card that I can use on a mini-ITX case.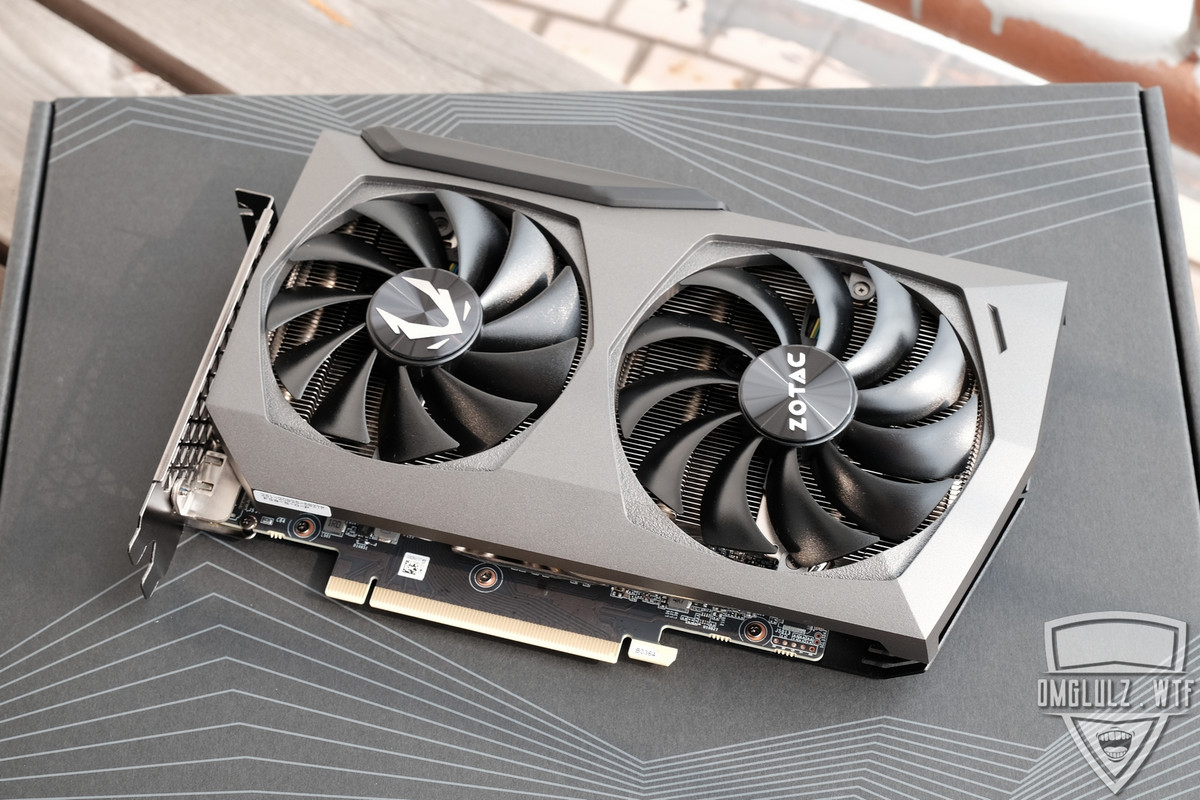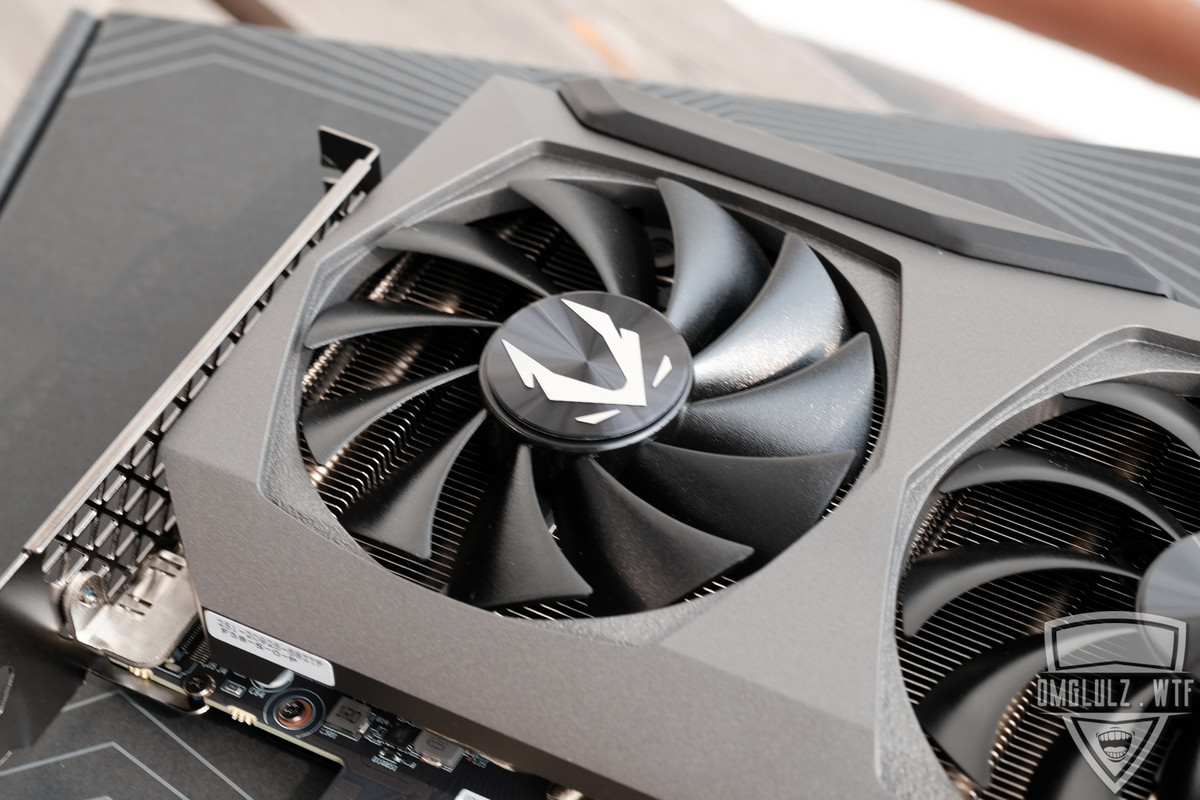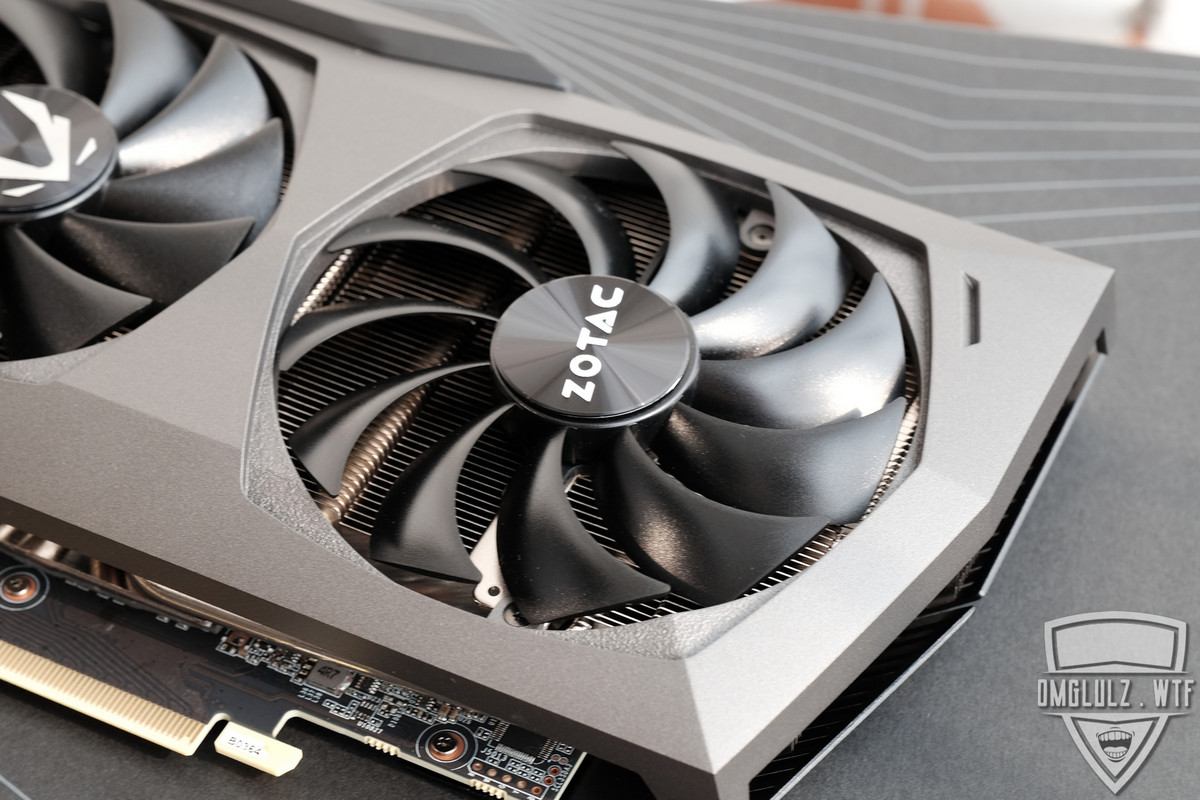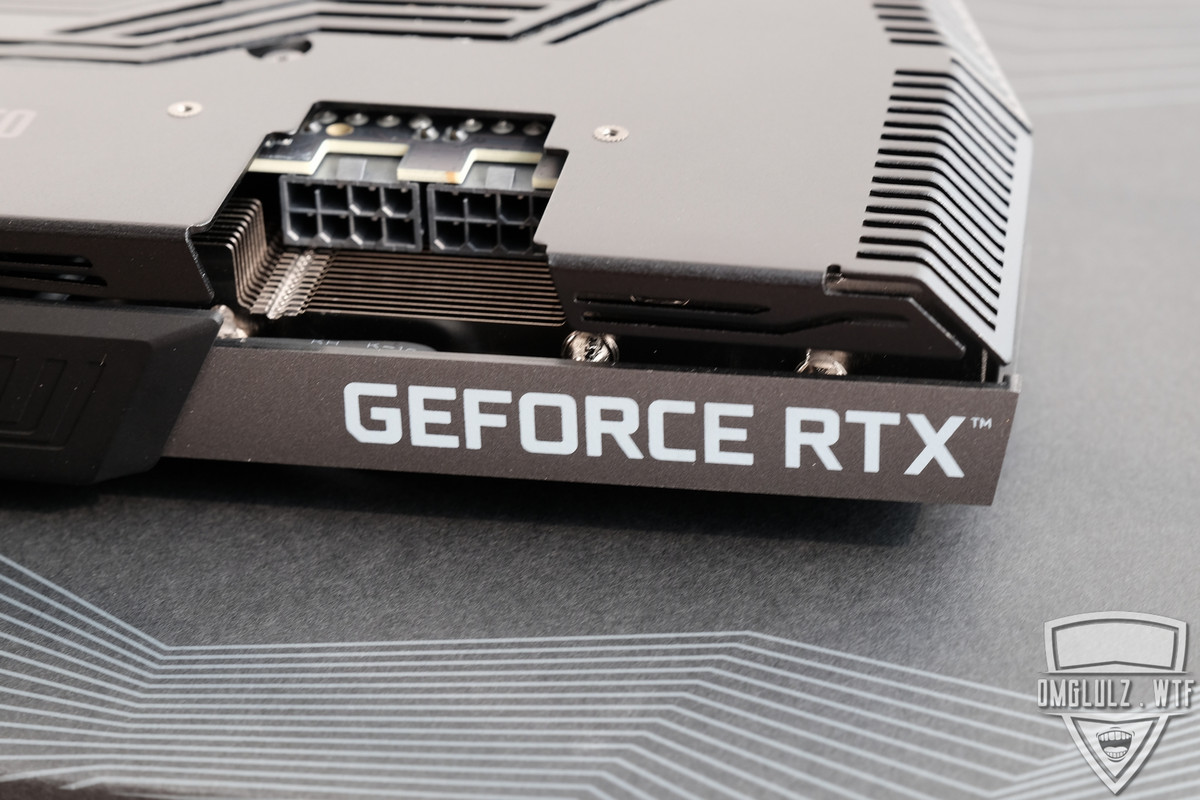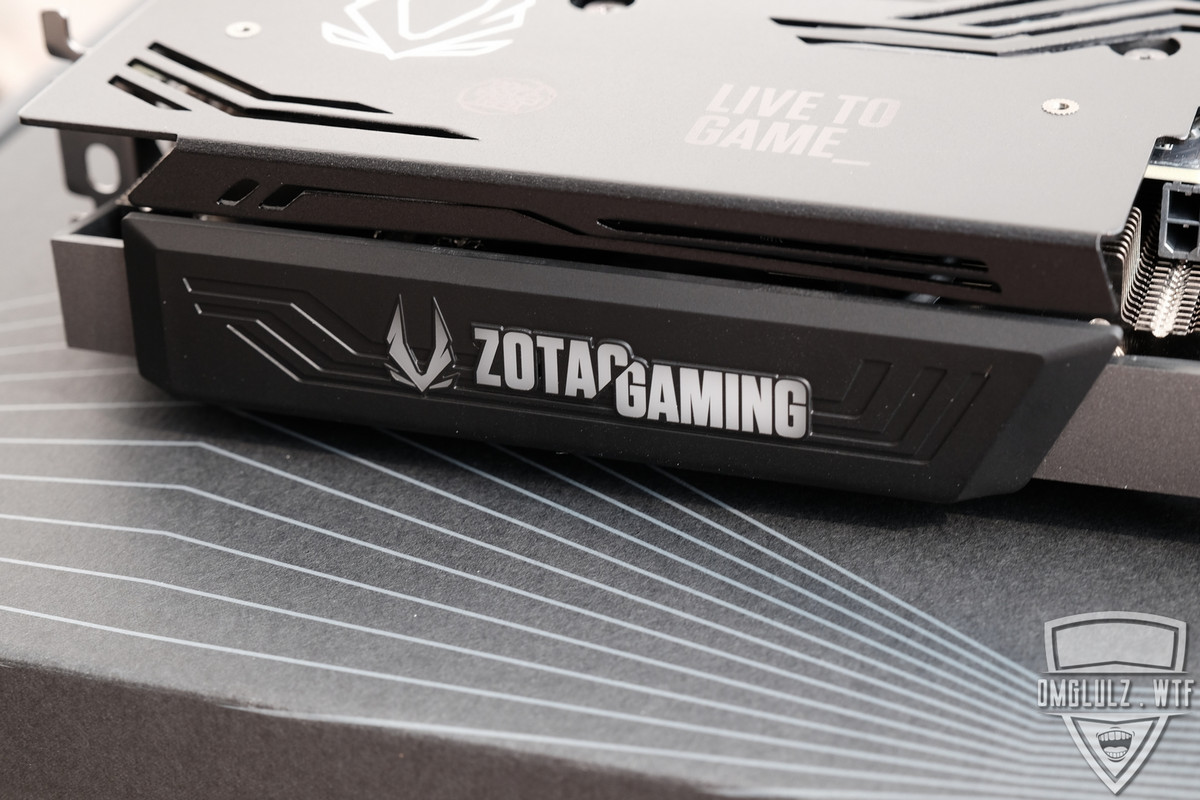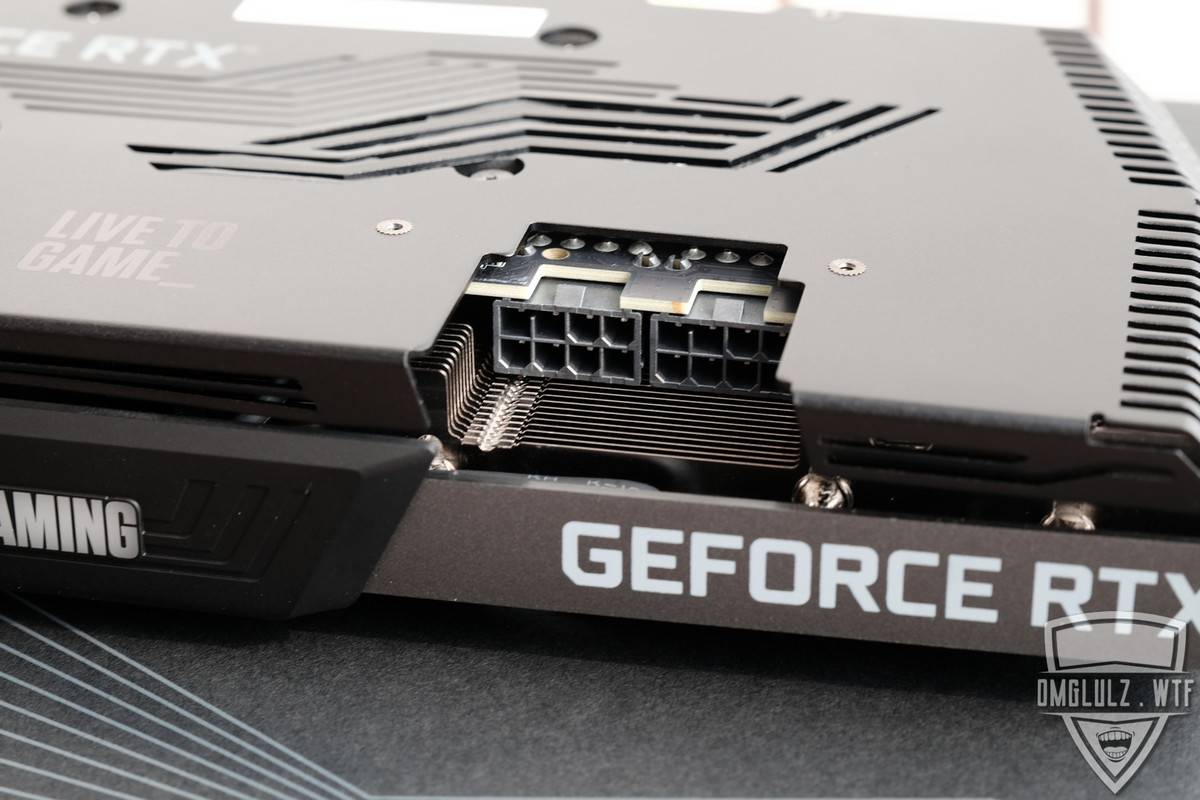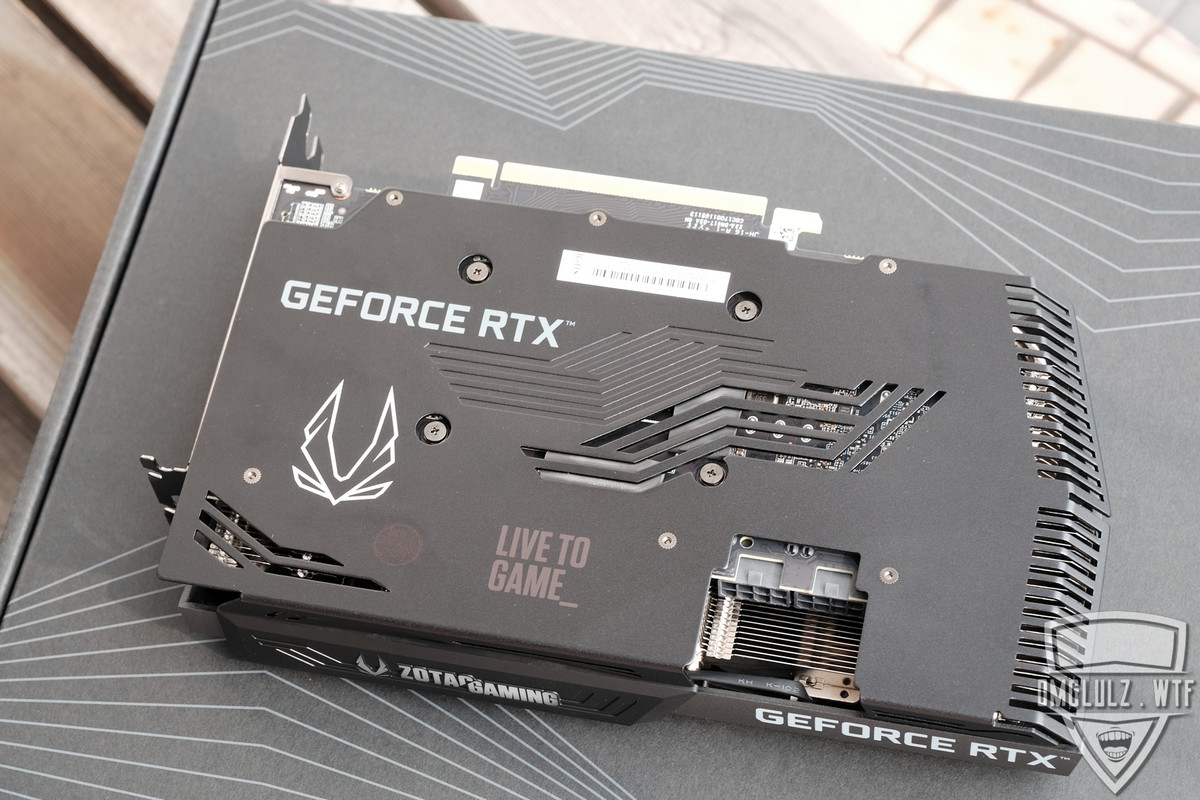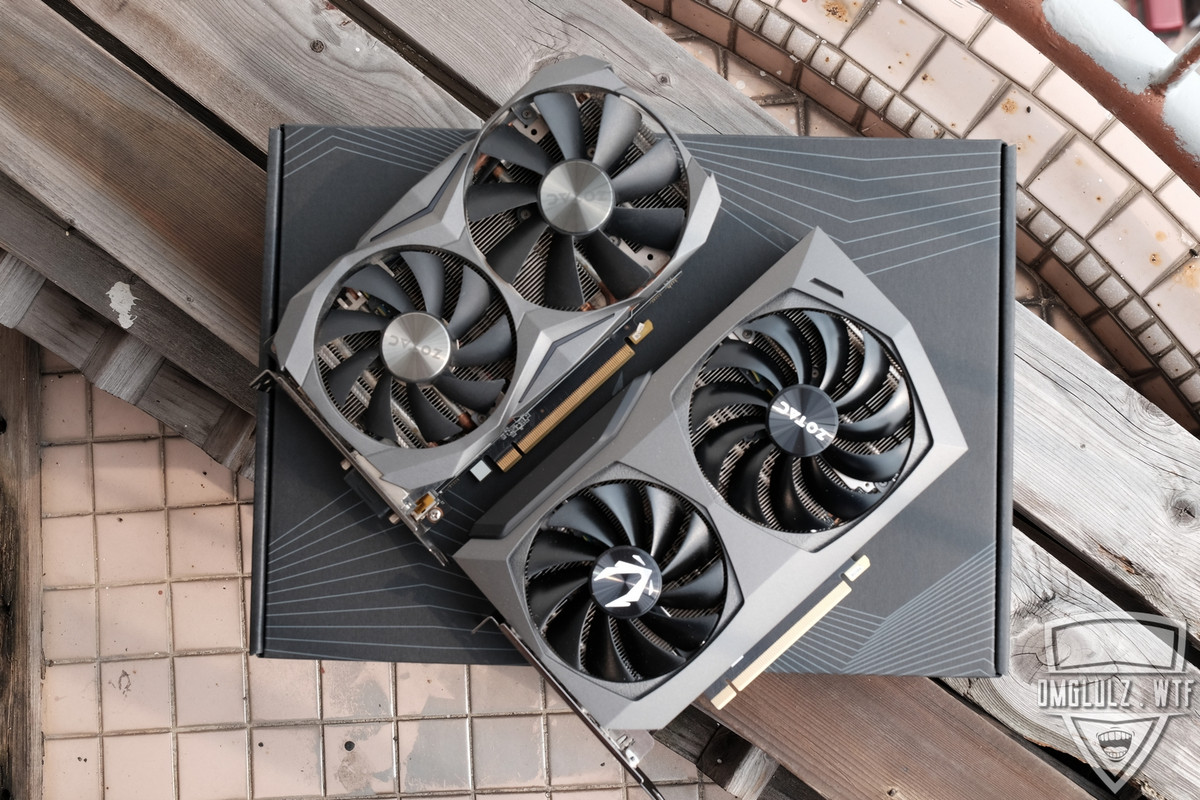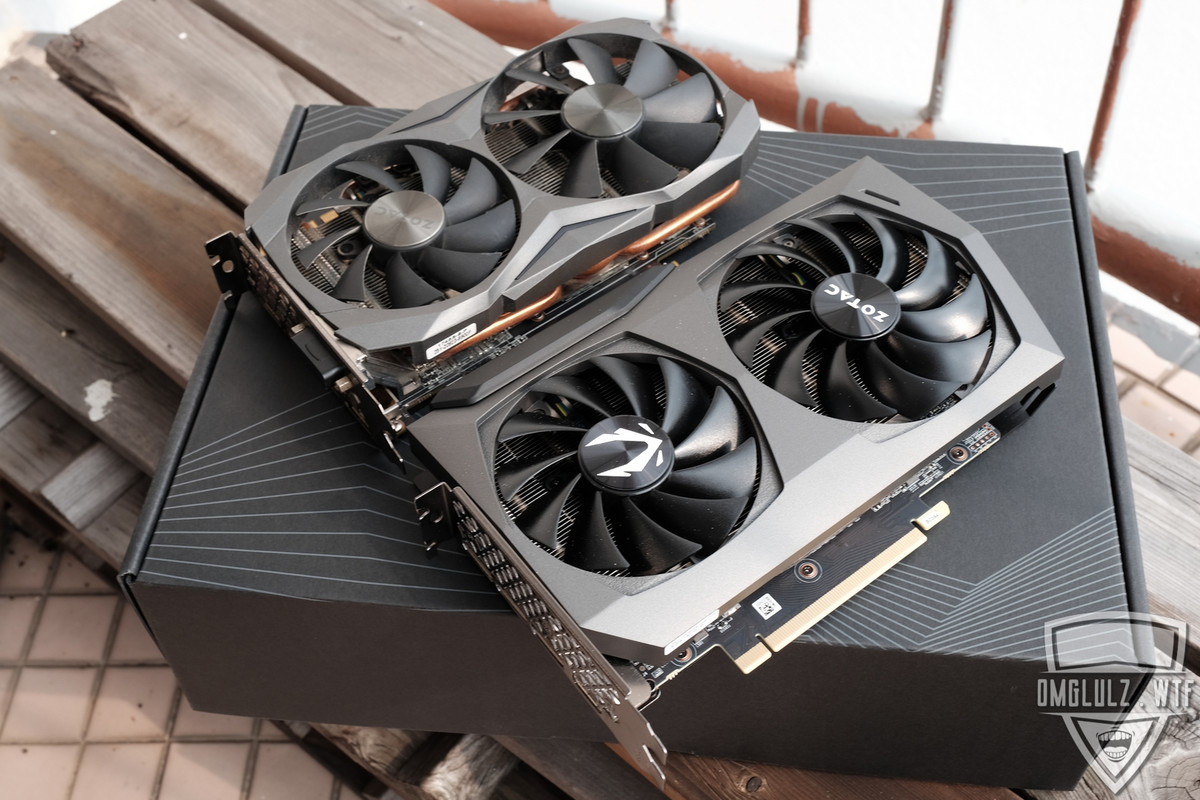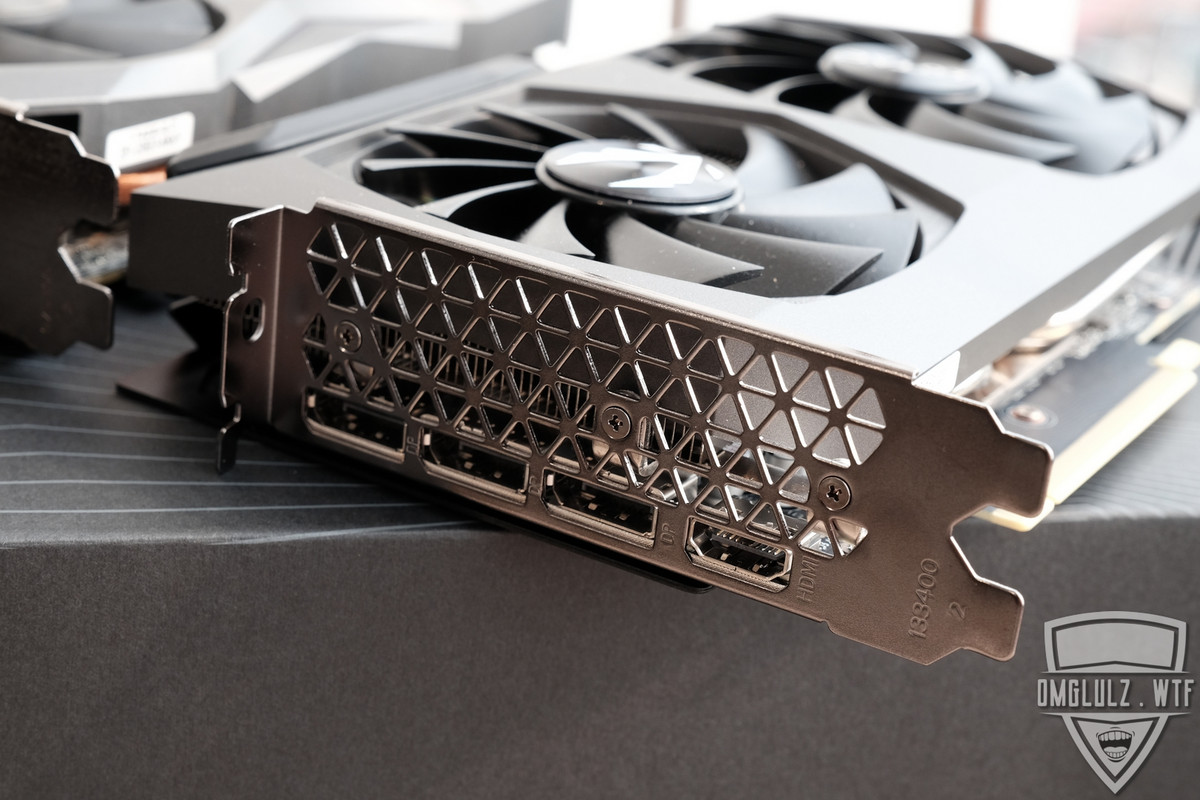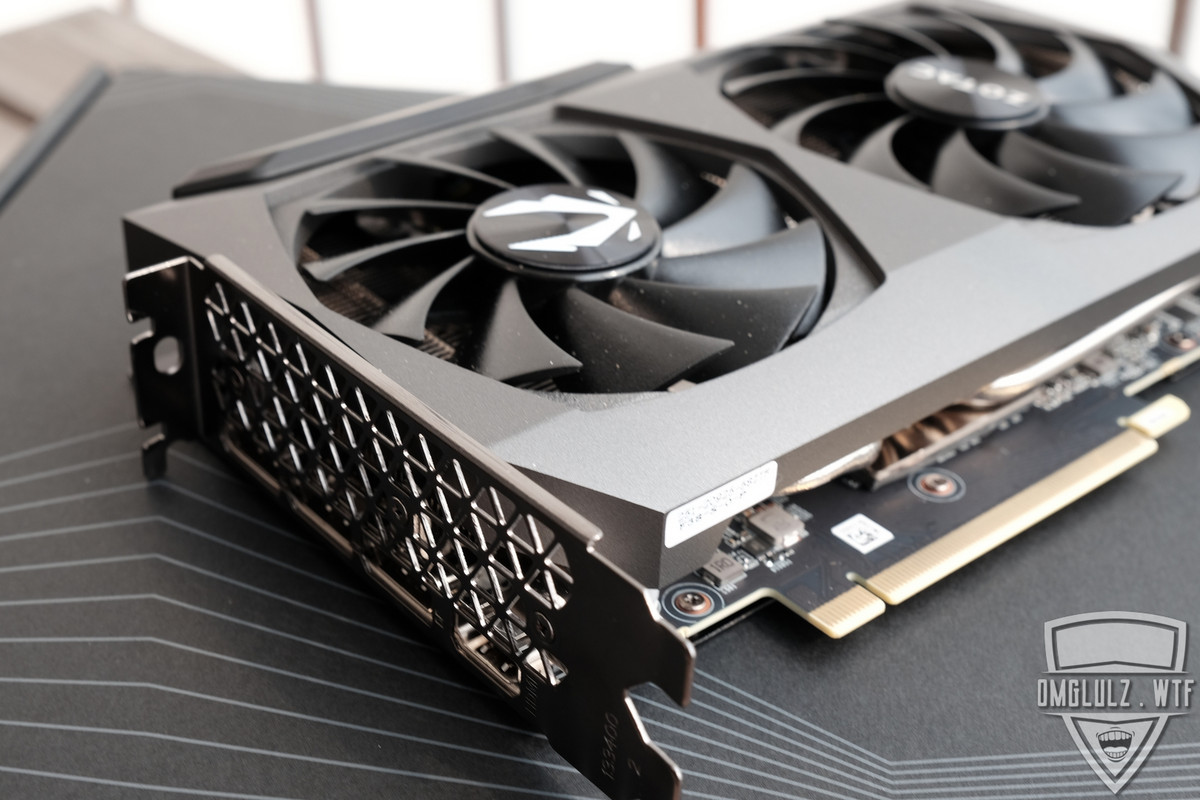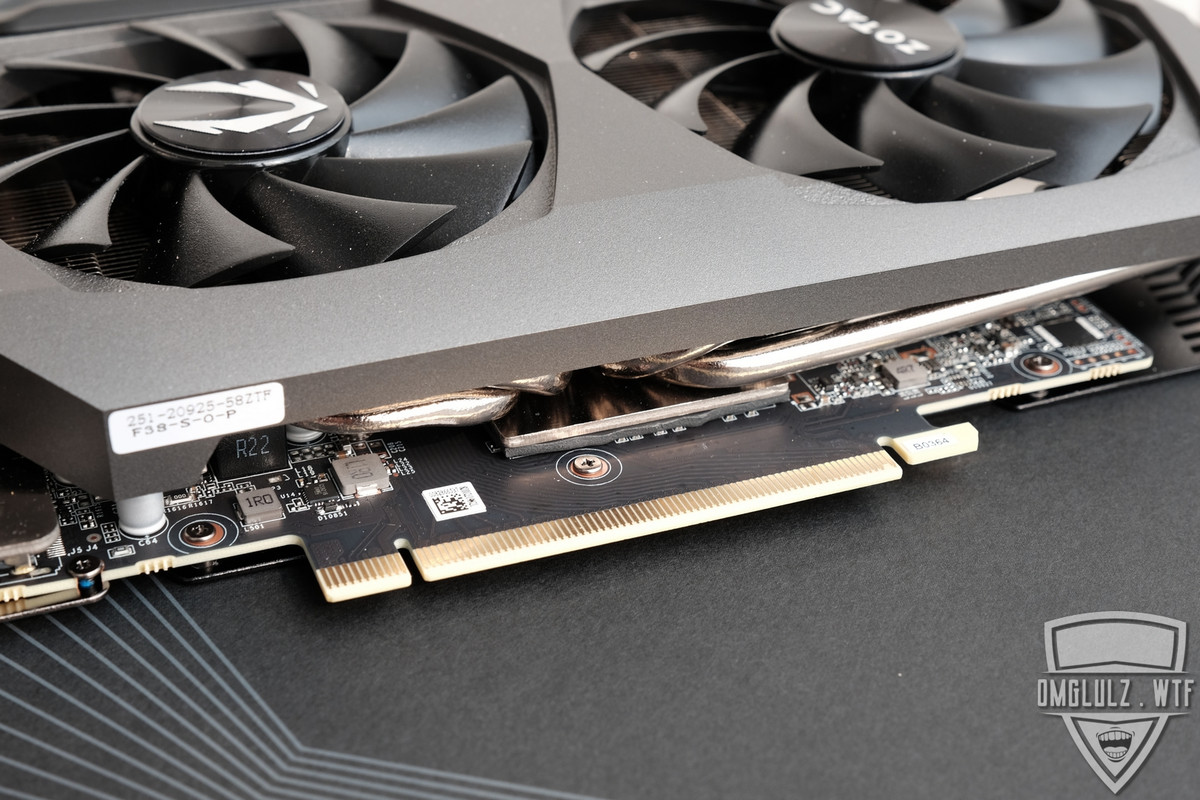 Aesthetically this card is perfect for me since it only has white leds for the "Zotac Gaming" logo. I am not really a fan of RGB and most mini-itx people like myself don't really play with rgb that much. The only reason I have those rgb fan and AIO on my system is because I had no choice as bought that system (used) and those parts came with it. I figured I rather keep it this way and just change things when I move back to mini-ITX, this saves me money and time. This card is very quiet when not under heavy load like gaming. Infact I seldom see/hear the fan spinning. I played a few hours of The Division earlier and set everything to ultra settings with vsync on as I was limited to 1080p and 75Hz and based from MSI Afterburner with riva tuner, I was only hitting less than 100watts at less than 60 degrees celcius. The fan seldom spins and if it does, it would only spin around 800-1100rpm. Ofcourse things change when I turned vsync off it was running less than 70 degrees celcius but I was hitting around 169-180watts with the fans spinning anywhere between 1,700 to 1,900rpm. Even with the fans running at those speeds it was not really loud at all. Your cpu tower/case plays a role with this and I think my Tecware Forge M is doing a great job at it.
I ran 2 benchmarks runs using Unigen Heaven and Results are below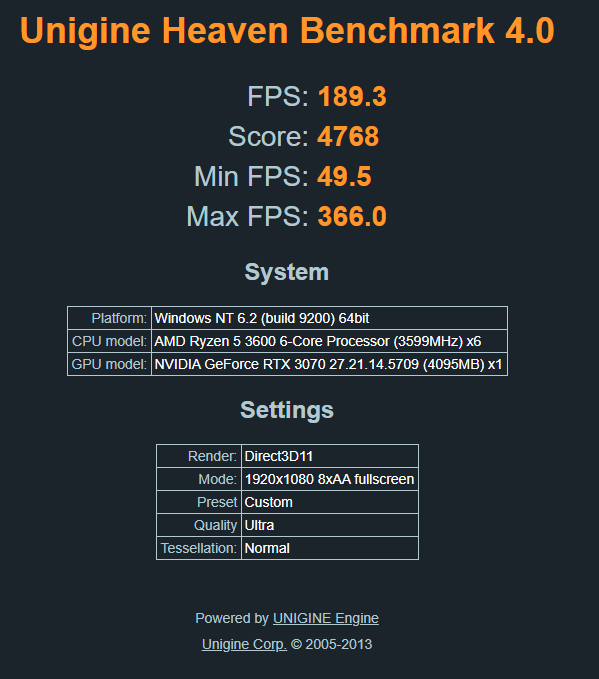 My system is running:
AMD Ryzen 5 3600
16GB Patriot Viper Steel 3200Mhz (2x8GB kit)
A320M-HDV R4.0
XPG Lite 512GB NVME
EVGA 750Watts Supernova G3
All in all I am happy with the performance of this card. I wasn't really aiming for 4k gaming at this point in time. I only wanted to have a nice 1440p gaming experience and I think the 3070 is just about right and costs much less than it's bigger brothers the 3080 and 3090. It might not beat the 2080ti or 2080 super in all games but it definitely is on par with those 2 cards plus I will be having the latest technology that is incorporated with the GPU. I know I might not maximize my card with the current CPU and resolution I am using but a new 27" IPS Panel 144hz monitor is in the works.
My one and only gripe about this card is the position of the pci power connectors which really makes connecting 2x8pin connectors hard in a sense that you have to put some effort into it. After installing the card, I guess I figured out why they had to do this design. Since the cards' height is" taller", there might not be enough room to fit the cables without the side panels hitting it or getting in the way. As you can see from the photos below, with both 8pin cables connected, I had to bend the cables to make sure my tempered glass panel will close properly. Imagine if they did put those pins near the edge or right at the edge, you won't be able to close your side panels properly.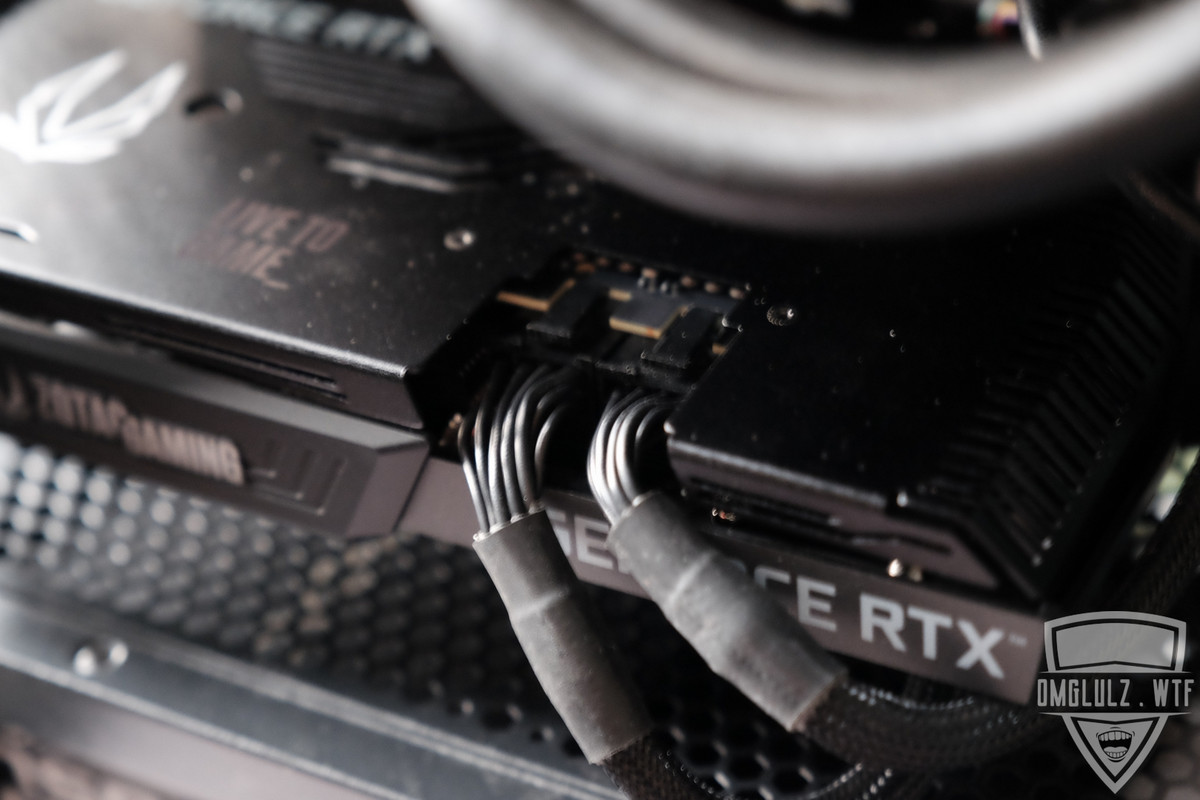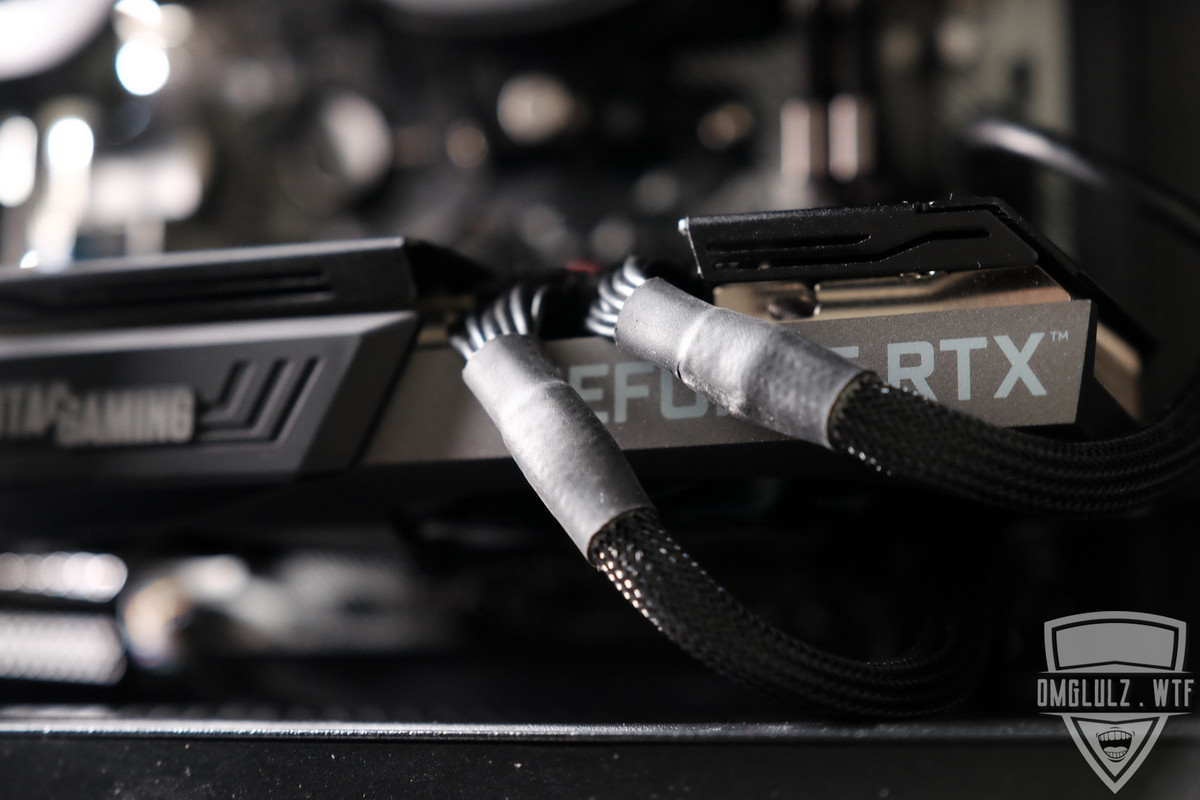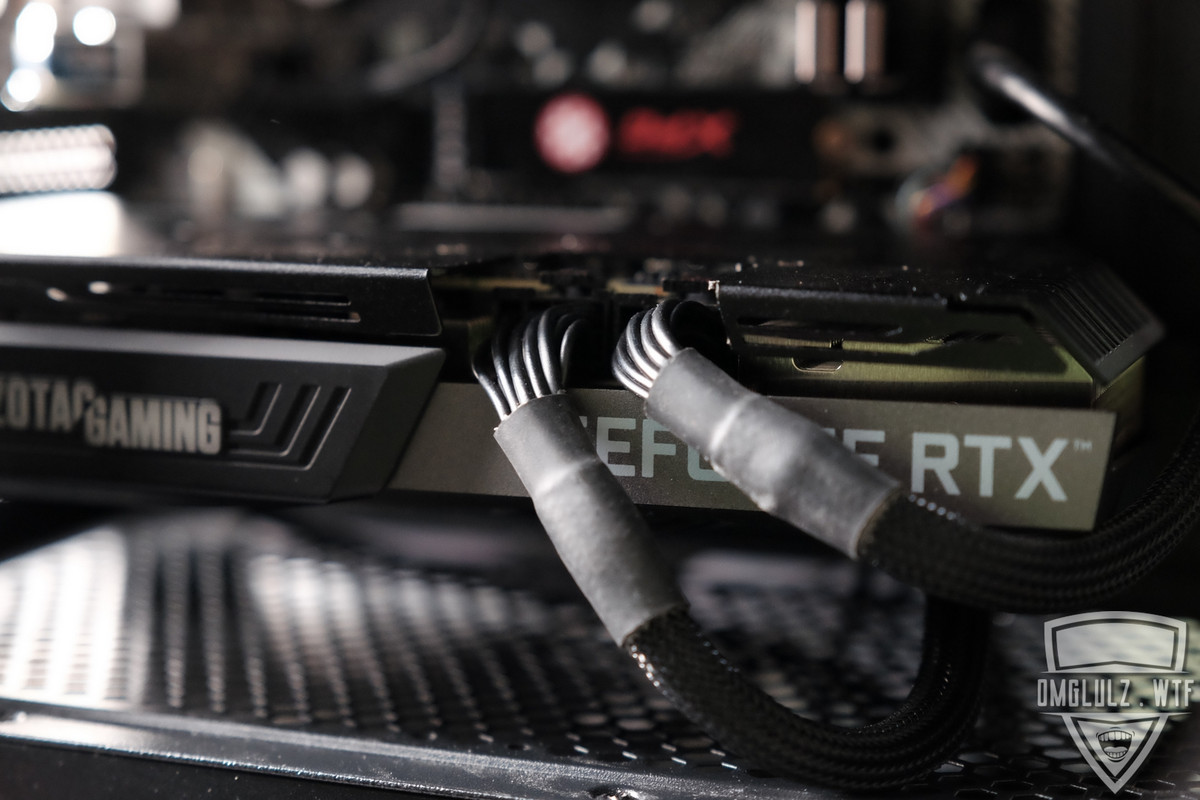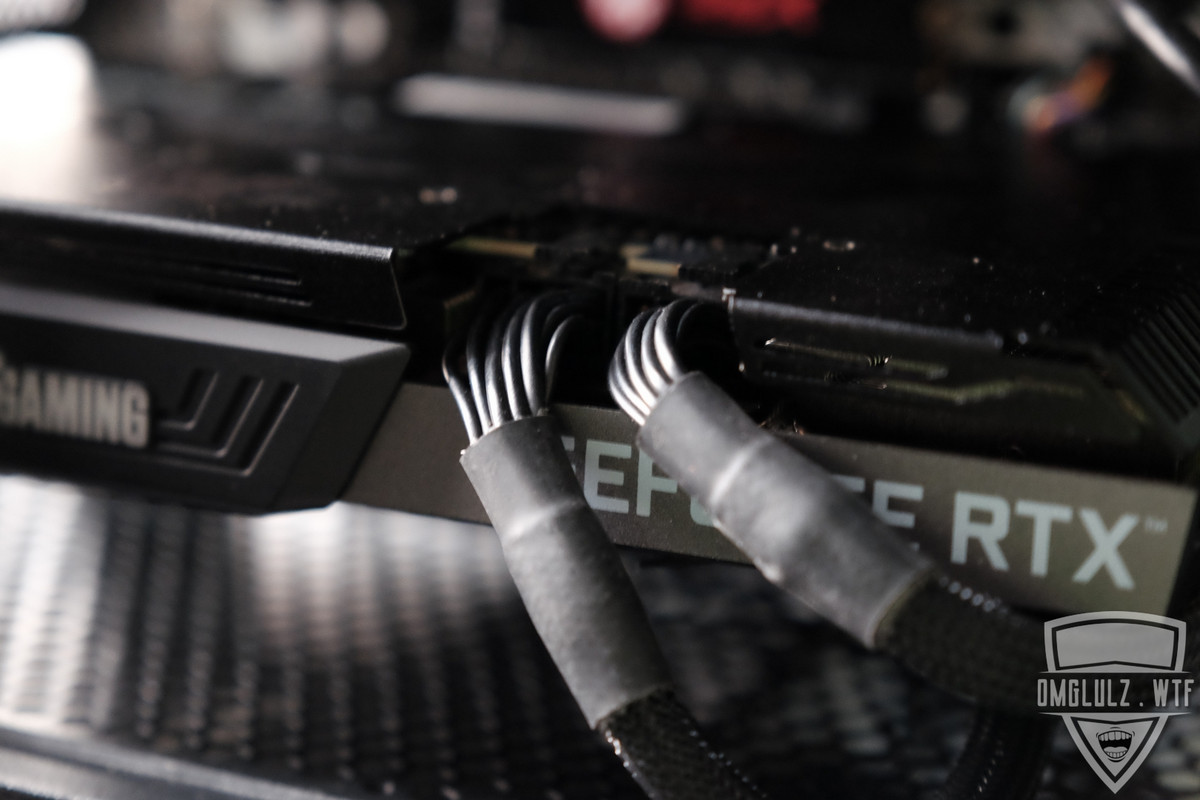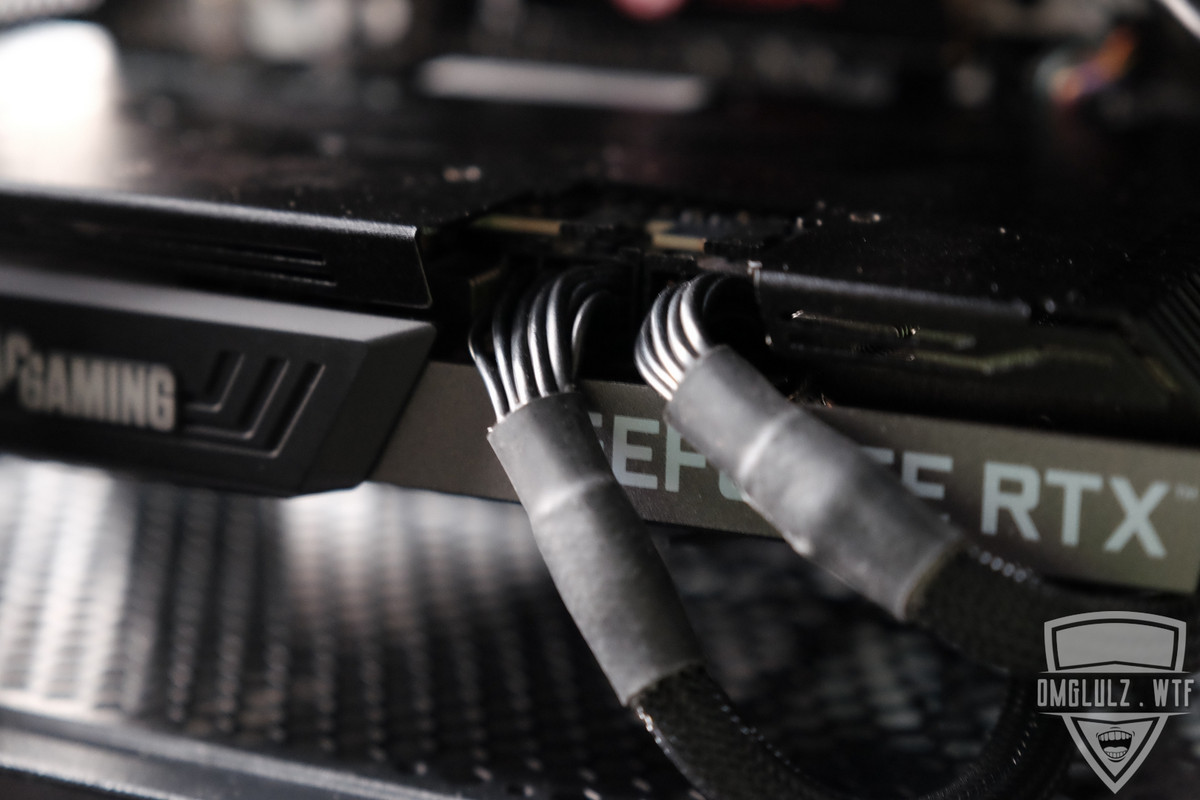 So here is how it looks like now with the card install. Hopefully you get a rough idea about those 2x8pin ports and why Zotac had to move it in. Basically they need to make way for the power connector cable and their sockets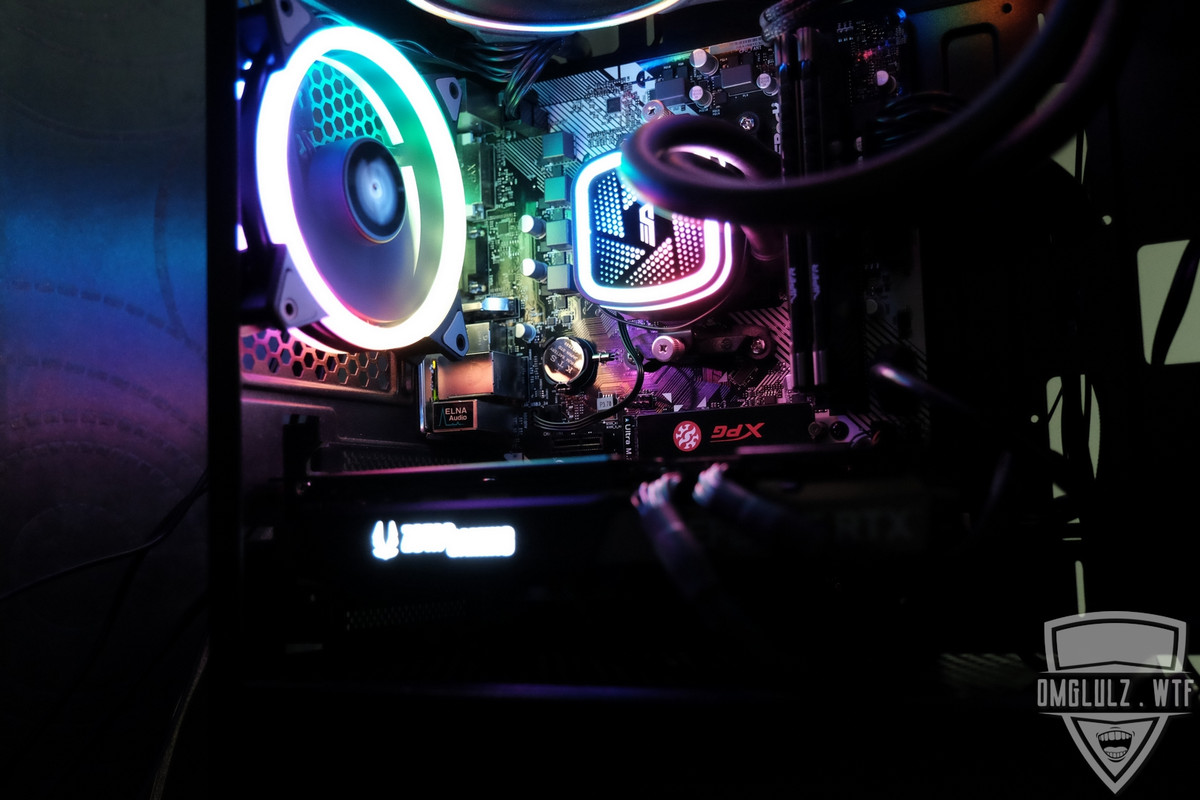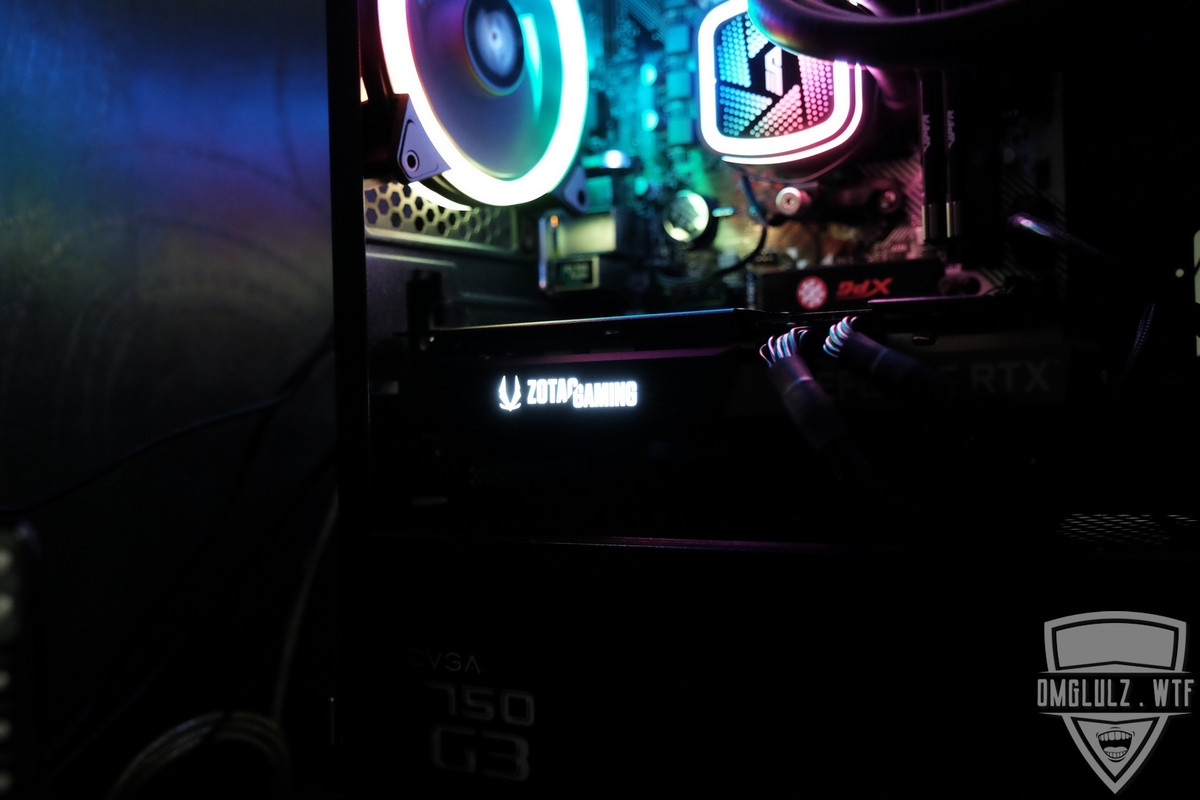 Zotac Gaming RTX 3070 Twin Edge